THE IMPACT OF YOUR GIVING
Report to Donors
Academic Year 2018–2019
Saïd Business School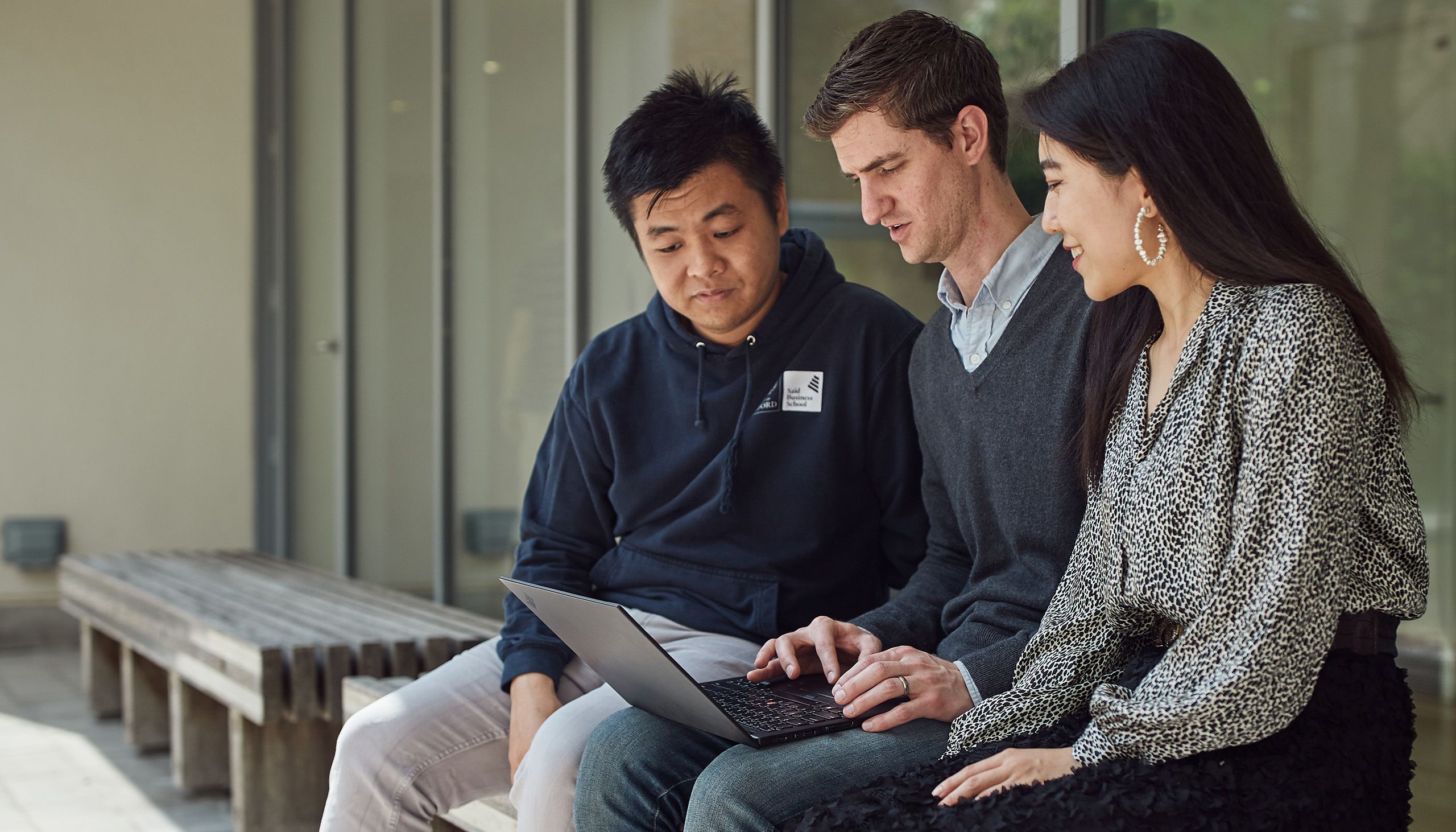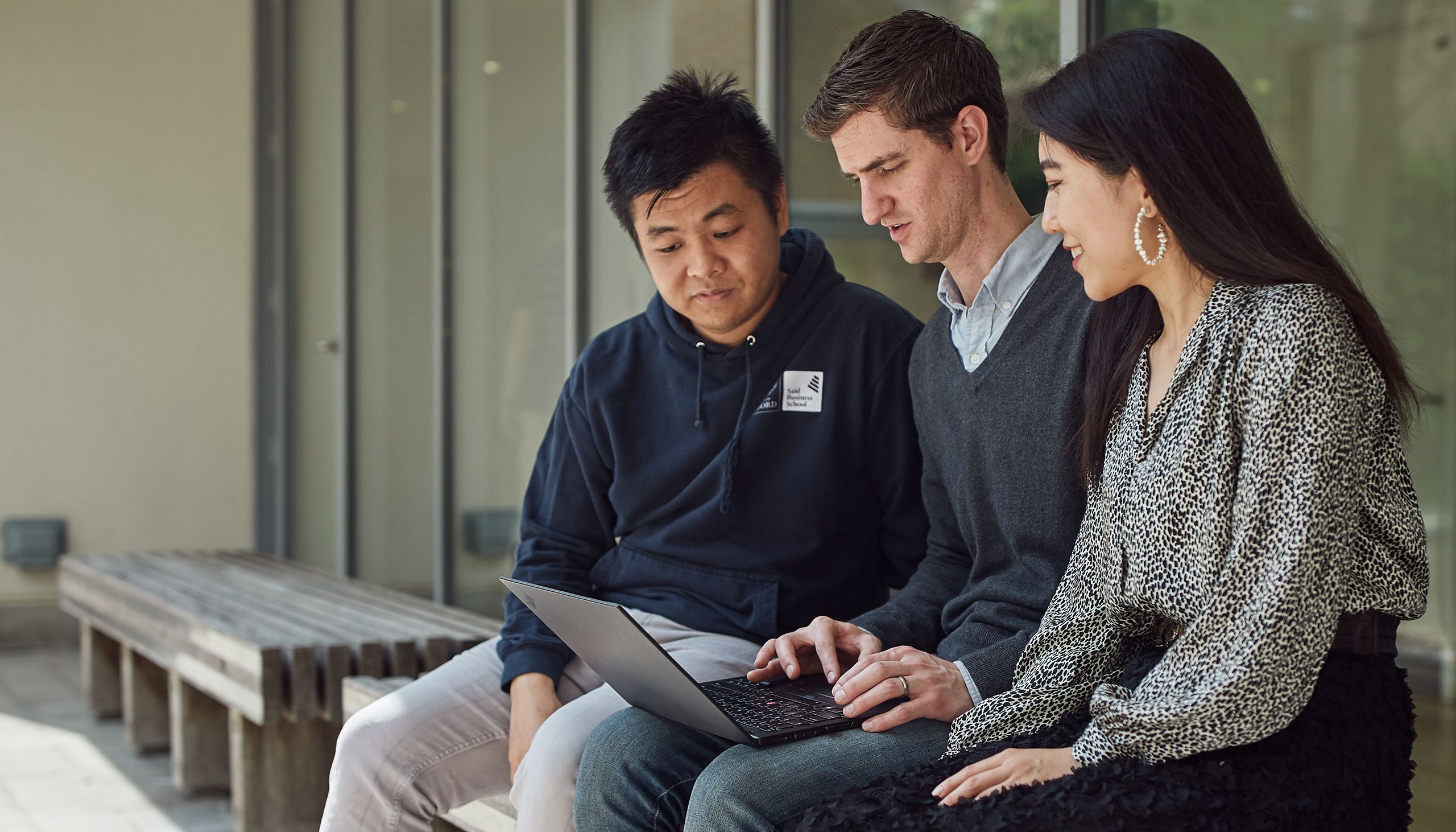 'We are grateful to every donor for giving your money, your time, and your experience to helping us further our priorities. Every pound and every minute that is given to the School is strengthening the knowledge, capabilities, and relationships that will help business build a more inclusive, sustainable, and resilient future.'
We know that we are facing urgent challenges. From climate change to inequality and poverty, these challenges are global, interlinked, and predominantly man-made. It will take combined action on a world scale to address them.
The UN's Sustainable Development Goals with their associated targets provide a road-map to a better world: a plan to improve dignity, peace and prosperity for people and the planet, now and in the future.
Business has a major role, not least in making a direct contribution to Goal 8: Decent work and economic growth. But it has to be done in a sustainable and equitable way. It is our task at Saïd Business School to support business in contributing to the SDGs, in fulfilling a purpose and enacting values, and in creating long-term prosperity. This needs: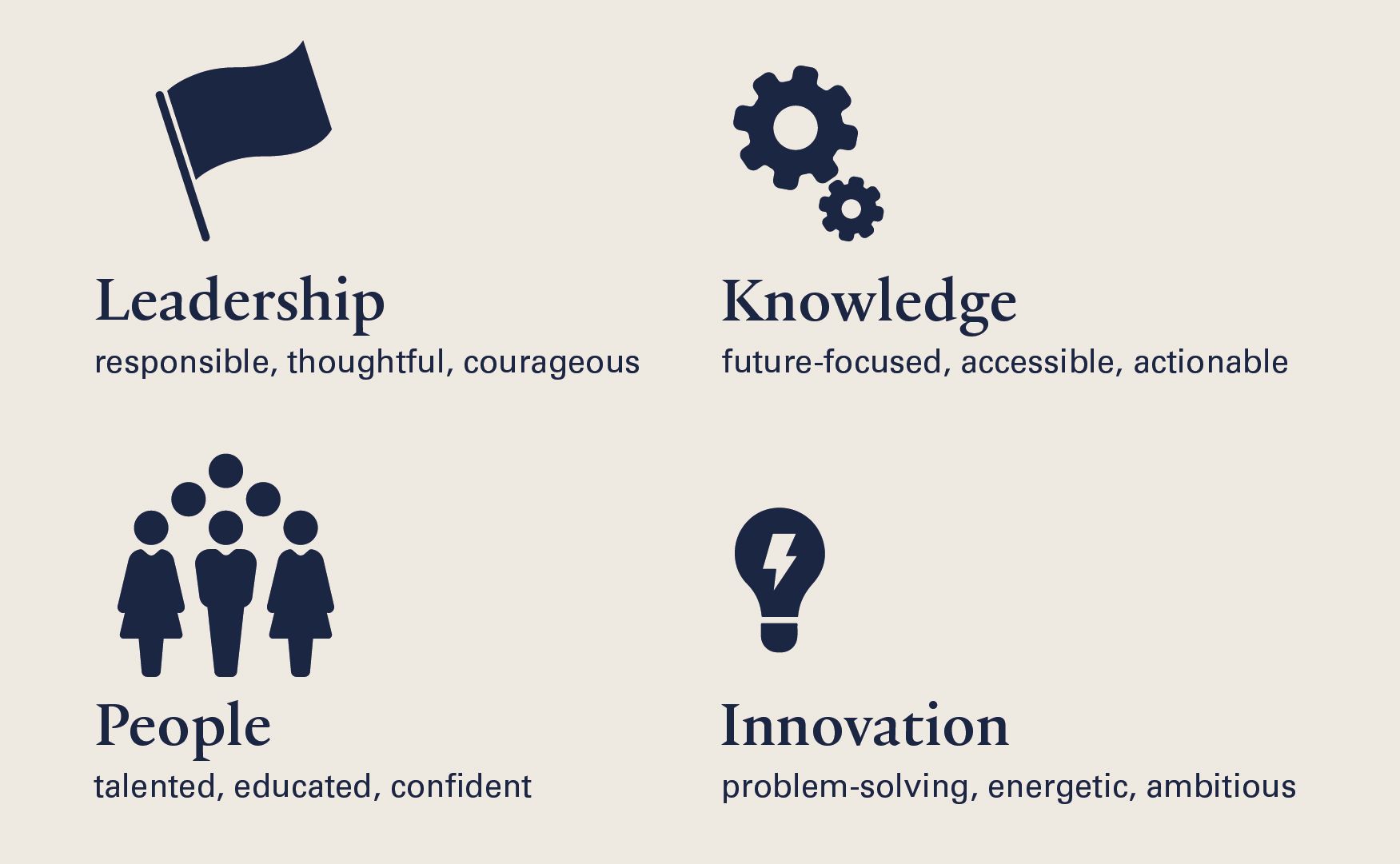 Our development plans are focused on the better development of these four elements, through the creation of the Global Leadership Centre, through supporting research and teaching, through widening participation in all our education programmes, and through championing entrepreneurial thinking and new businesses in every sector.
Working together we can inform and inspire people to lead us into the future. 
Professor Peter Tufano, Peter Moores Dean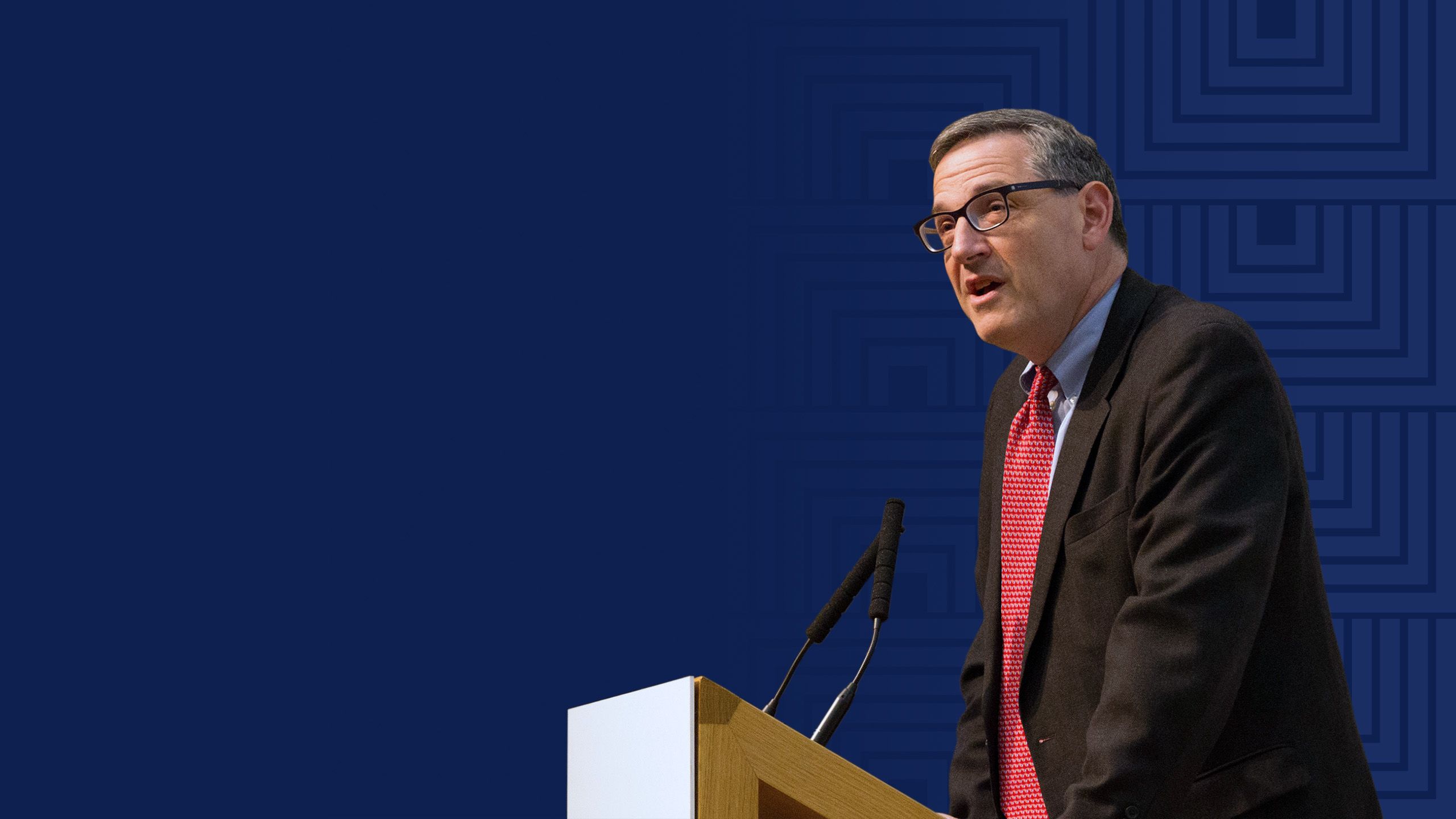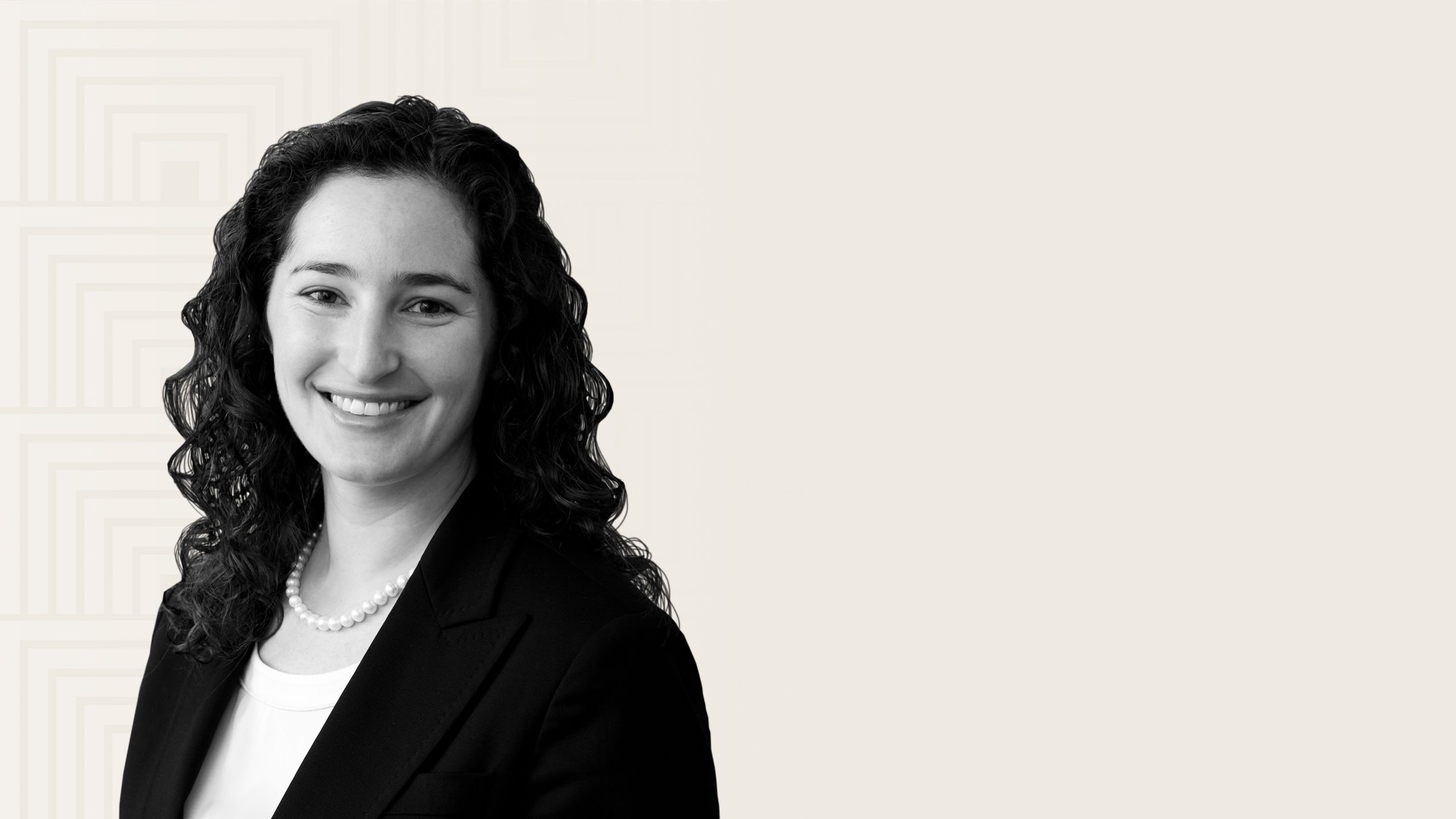 'Oxford Saïd's unique aims and values still resonate with alumni long after we've graduated. Our student and alumni contributions make a real impact, whether small or large. Together we are changemakers.'
Rachael Wagner, Managing Director at Atairos, Member of the Alumni Advisory Council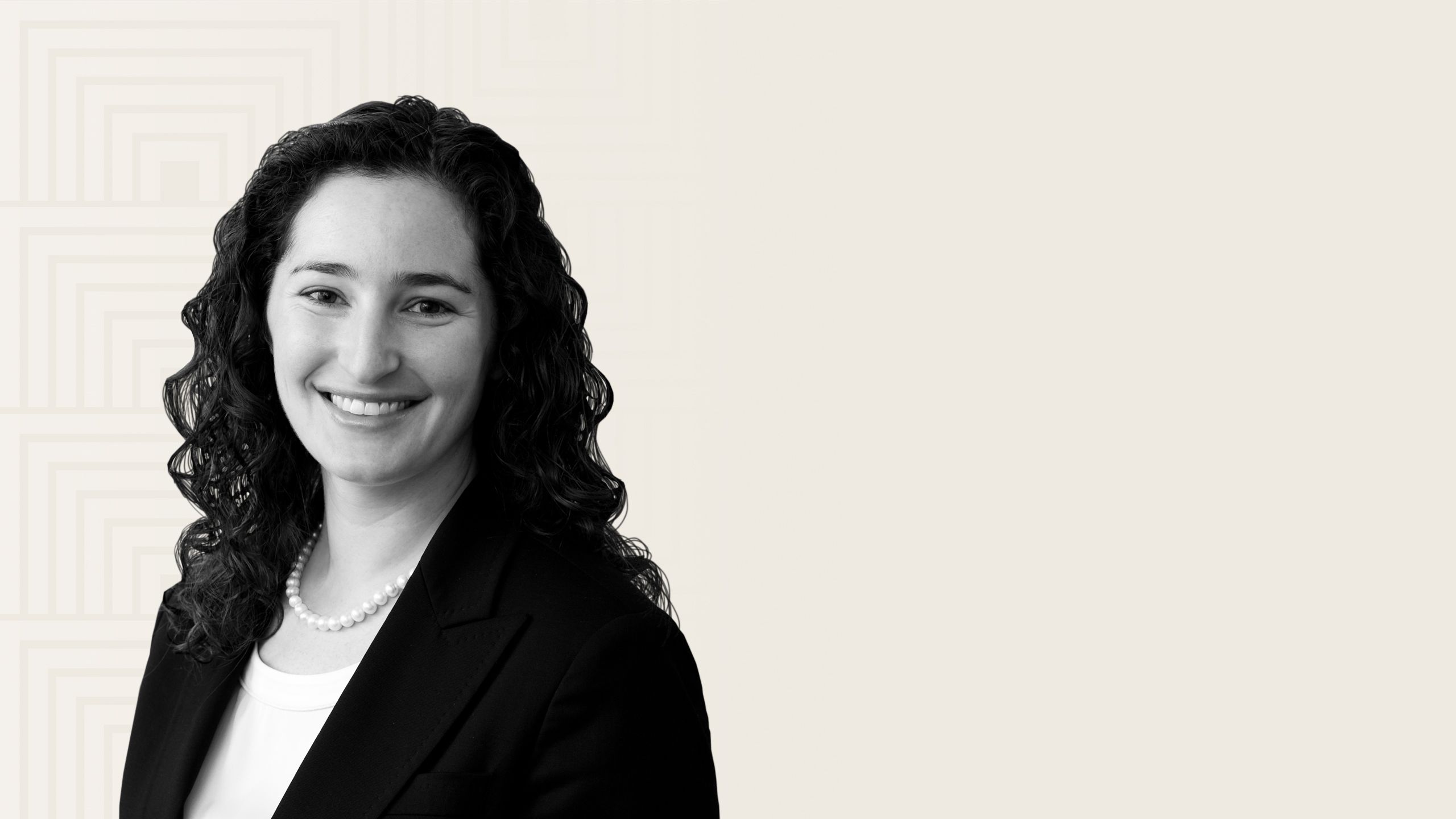 Our purpose is helping businesses tackle world-scale problems and being a world-class business school community.  
Not only do we all share the experience of studying or working at Saïd Business School, we also share a set of deeply held values and priorities. This is evident in the many ways in which current members and alumni of the School continue globally to give their time and money to support our activities.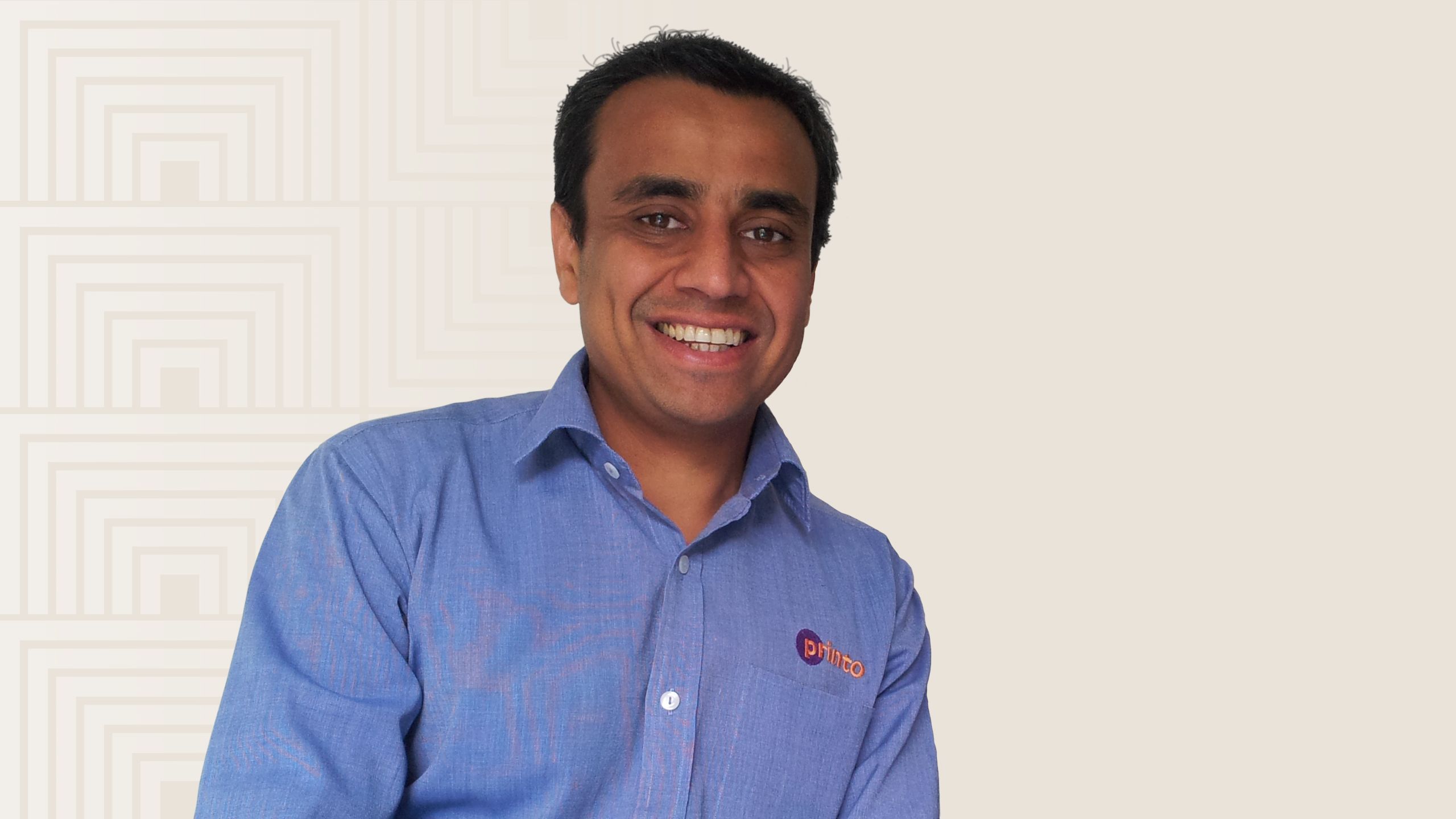 'I am motivated to donate by the desire to see Oxford Saïd spearhead business learning and thought-leadership, and for this, financial support is critical. It is the best way to give back to an institution that gave me a lifetime of friendships and memories.'
Scholarships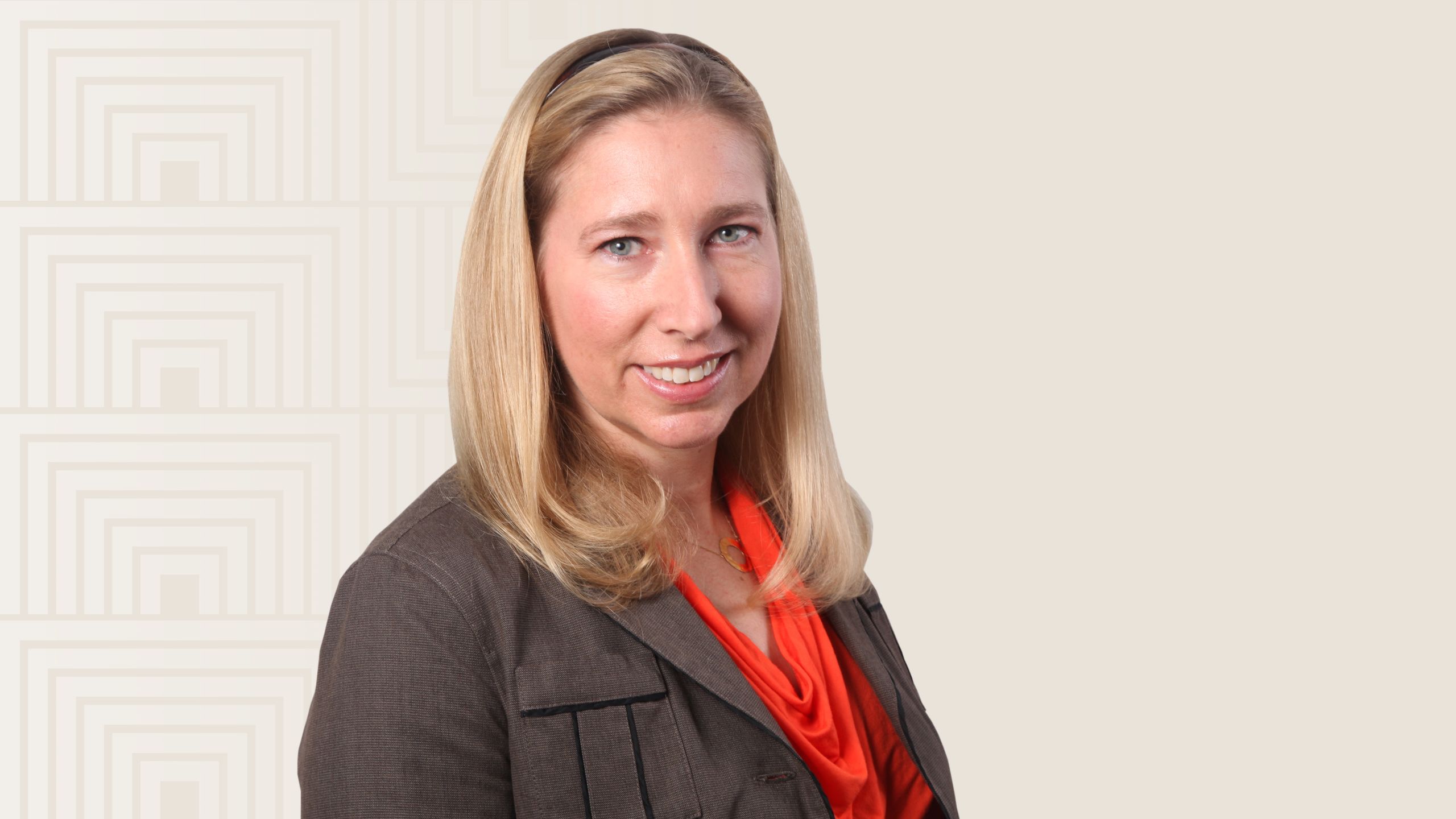 'I support all the fundraising priorities but am most passionate about scholarships. I would love to see higher education as a right, not a privilege. I know it costs a lot to create and run a school like Oxford Saïd and thinking it is open to all is not necessarily realistic. But I hope that more scholarships being available mean that more amazing people get access to the School and the opportunities it opens.'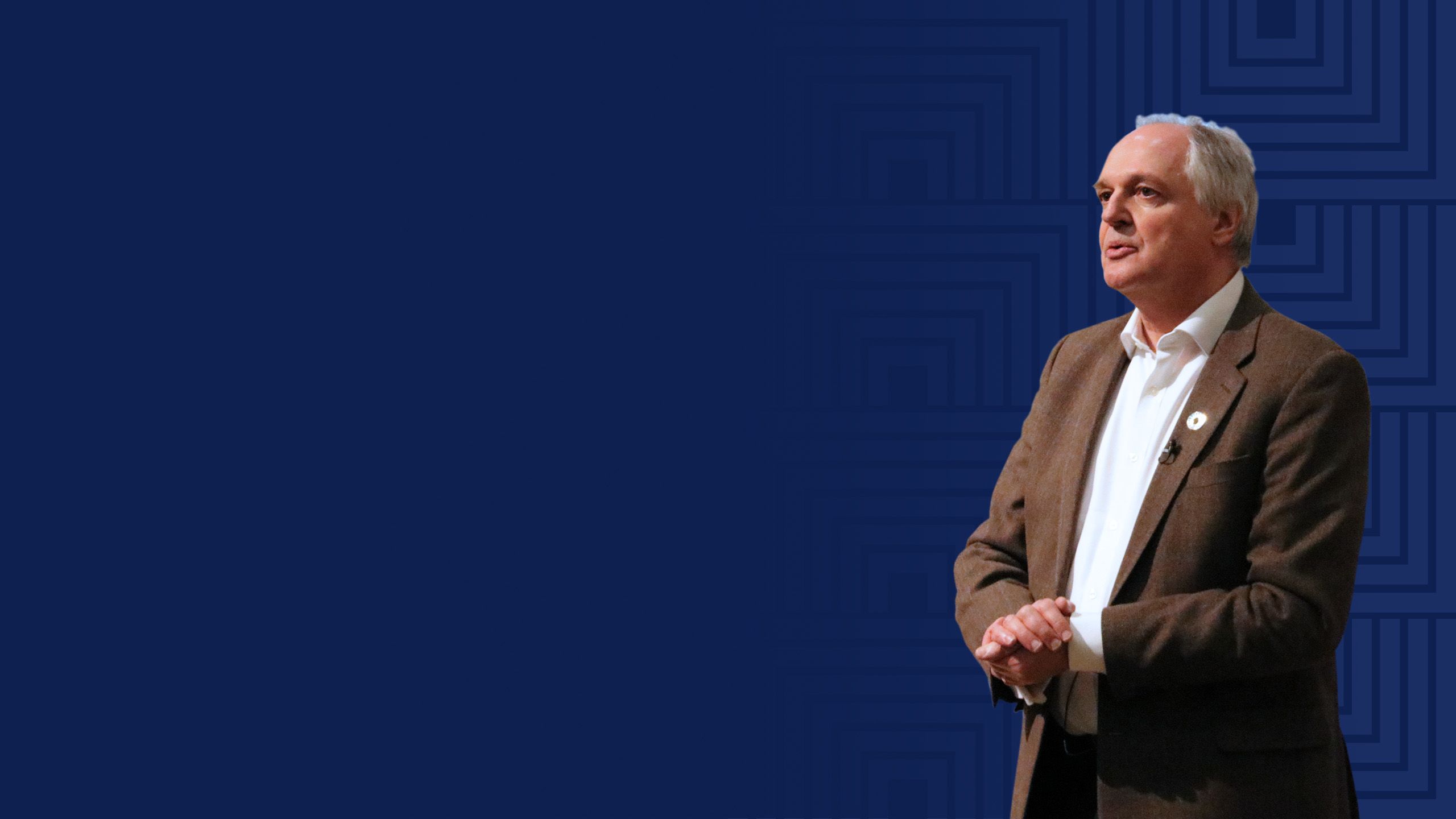 'The scarcest commodity right now are leaders who have the courage and willpower to deliver system change. This requires leadership: courageous leadership, at times uncomfortable leadership. What I like about Saïd Business School is that you are creating these leaders.'
Paul Polman

,
Chair, Saïd Business School Board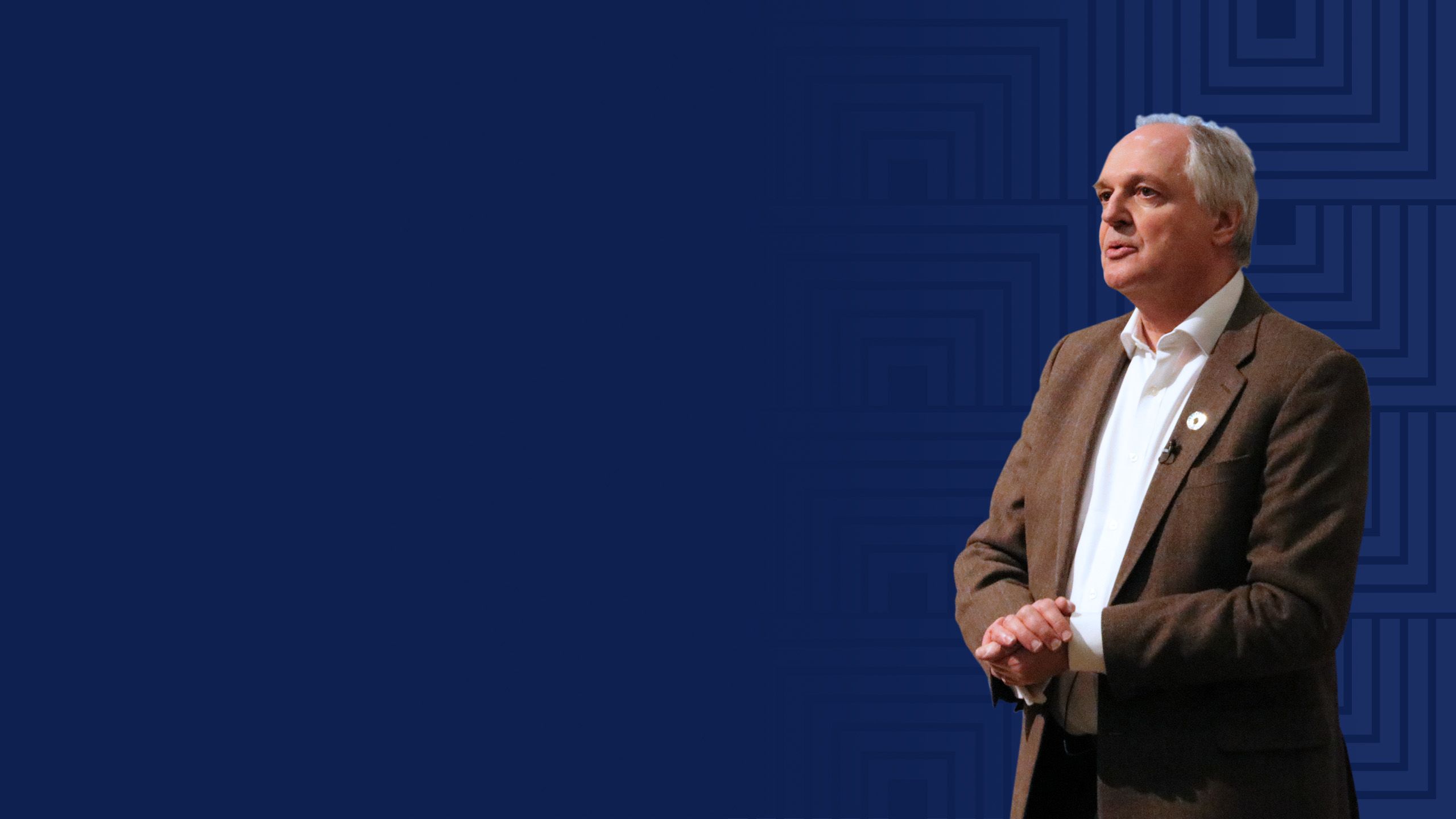 On 22 August 2019 the Financial Times reported on an initiative led by Saïd Business School, in collaboration with Berkeley Law at the University of California and Hermes EOS, that calls for major companies to publish a statement of purpose outlining how they will 'profitably achieve a solution for society'. This came days after the Business Roundtable, one of America's largest business groups, had unexpectedly dropped its creed of 'shareholder primacy' and announced that companies should consider the environment and treat workers with dignity and respect alongside pursuing profits. 
Slowly but surely attitudes to leadership and the role of business are shifting. Oxford Saïd has long been at the forefront of thinking in this area. Now, supported by partners and donors, the message is being heard and we are on the brink of real change.
The key development in our leadership work over the past year has been the granting of planning permission to develop Osney Power Station into a new residential teaching facility, the Global Leadership Centre. This major step was made possible by a £15m gift from our naming founder, Wafic Saïd, and it opens the door to further fundraising to enable us to expand leaders' opportunities for transformative learning and development. 
Saïd Business School's naming founder, Wafic Saïd, signed a Deed of Gift for £15M to support the redevelopment of Oxford's Osney Power Station into the Global Leadership Centre. He is pictured here with Oxford University Vice-Chancellor Louise Richardson 
On the research side, the Ownership Project sponsored by the Ford Foundation is investigating the influence of owners as a crucial driver of large-scale positive change. In 2018–2019 the team convened two Advisory Councils to engage with research findings; key collaborators include the Asia Business Council, Family Business Network, the World Economic Forum Family Business Community and the British Academy, as well as a range of professional groups/networks focused on owners of large businesses. The multi-disciplinary workstreams aim to capture a comprehensive perspective of the role and influence of ownership on corporate behaviour.
Oxford always attracts leaders from every sphere to speak to students and other members of the University. In the past year, our students have had the chance to listen to politicians (including Theresa May, former Prime Minister of the UK), entertainers (including the actor and director Fiona Shaw), writers and thinkers (from His Dark Materials creator Sir Philip Pullman to Nobel Prize-winning economist Richard Thaler).  
The Distinguished Speaker Seminar series continues to bring prominent leaders in a variety of fields into the School to discuss their experiences and share their insights into current and future leadership challenges. Speakers during 2018/2019 included:  Syl Saller, Diageo's Chief Marketing and Innovation Officer; UEFA President Aleksander Čeferin
(pictured)
; Intesa Sanpaolo Chairman Gian Maria Gros-Pietro; and Walmart International CEO Judith McKenna.
Meanwhile, leadership on a continental stage was evident at the Oxford Business Forum Africa, as policymakers, academics, and business people discussed the large-scale collaborative leadership endeavour that is the African Continental Free Trade Agreement (AfCFTA), launched in July 2019. The event featured a keynote speech by Vera Songwe, Executive Secretary of the Economic Commission for Africa. 
Botswana's President Mokgweetsi Masisi, Ghana's former President John Mahama
(pictured)
, and President Ondimba of Gabon all delivered Distinguished Speaker Seminars during the year. Hosting high-profile speakers from Africa contributes to our aim to be a part of the positive change in the region, by cultivating talented African students and raising awareness of Africa's intellectual wealth and economic potential.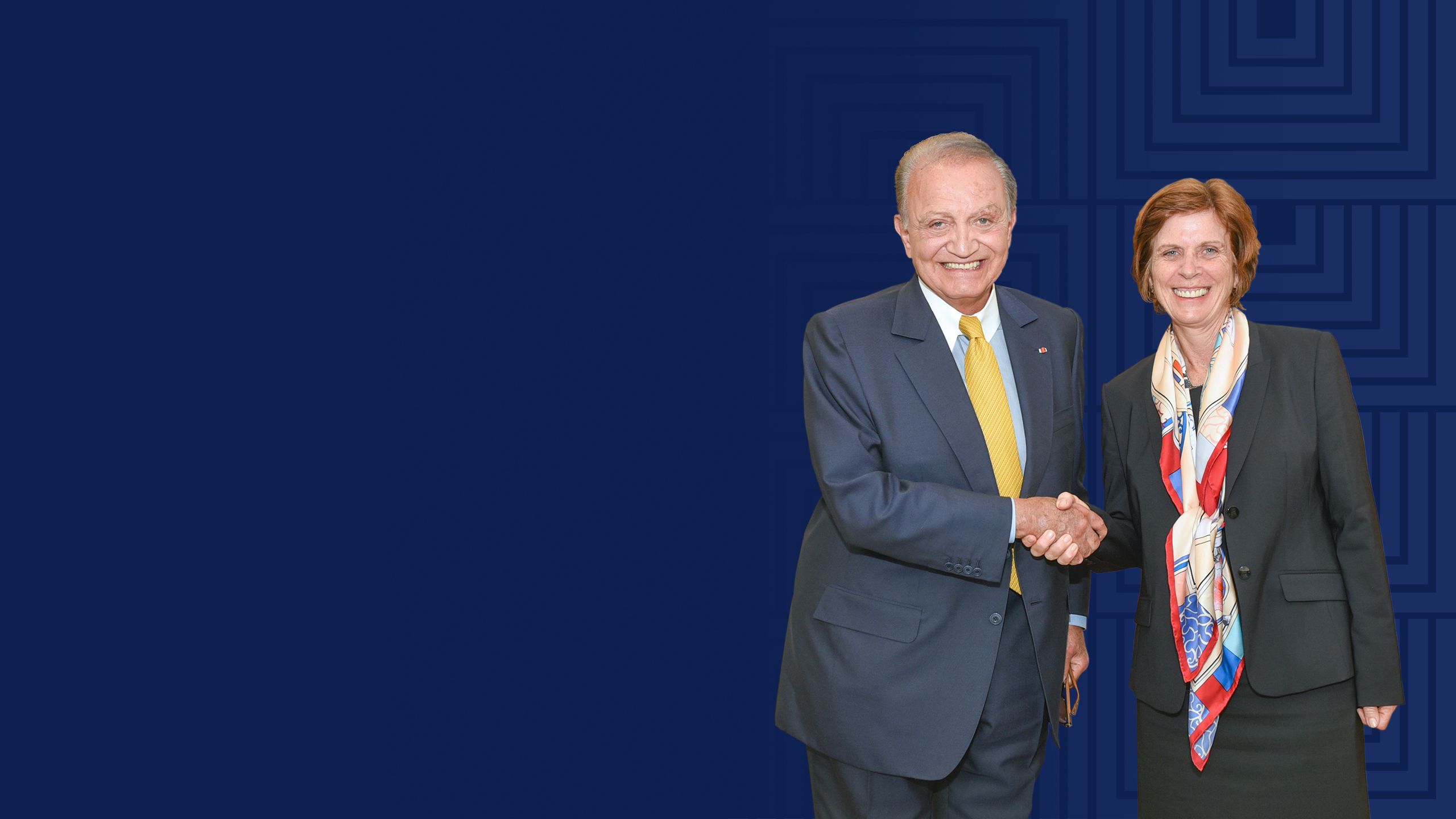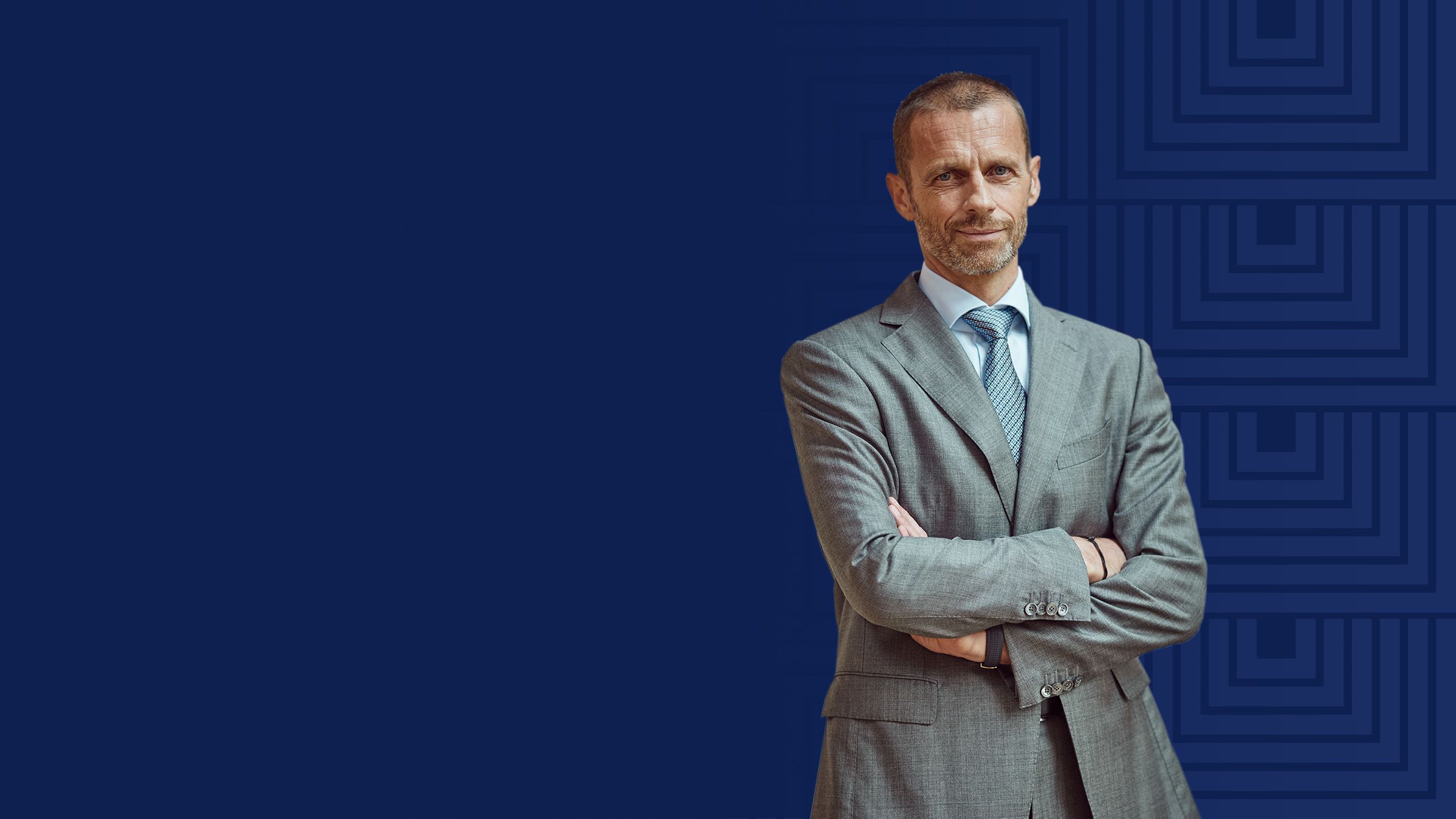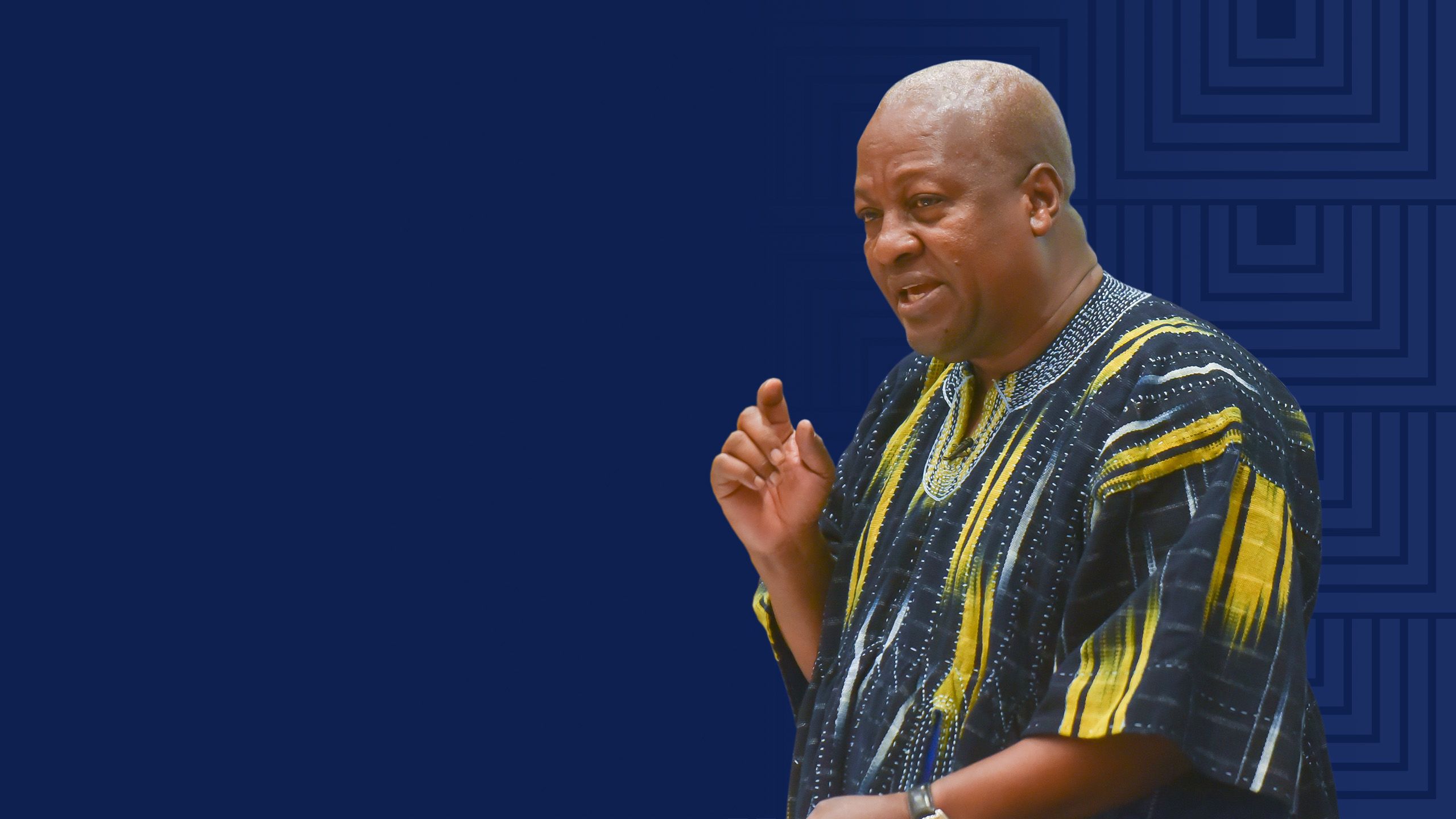 'To be a great business school you can't just follow business: you need to be out ahead – doing research and teaching, of course, but actively creating the next generation of business leaders who are better than the ones that came before. It was that sense of purpose that attracted me to Oxford Saïd.'
Vivienne Cox
, Vice-Chair, Saïd Business School Board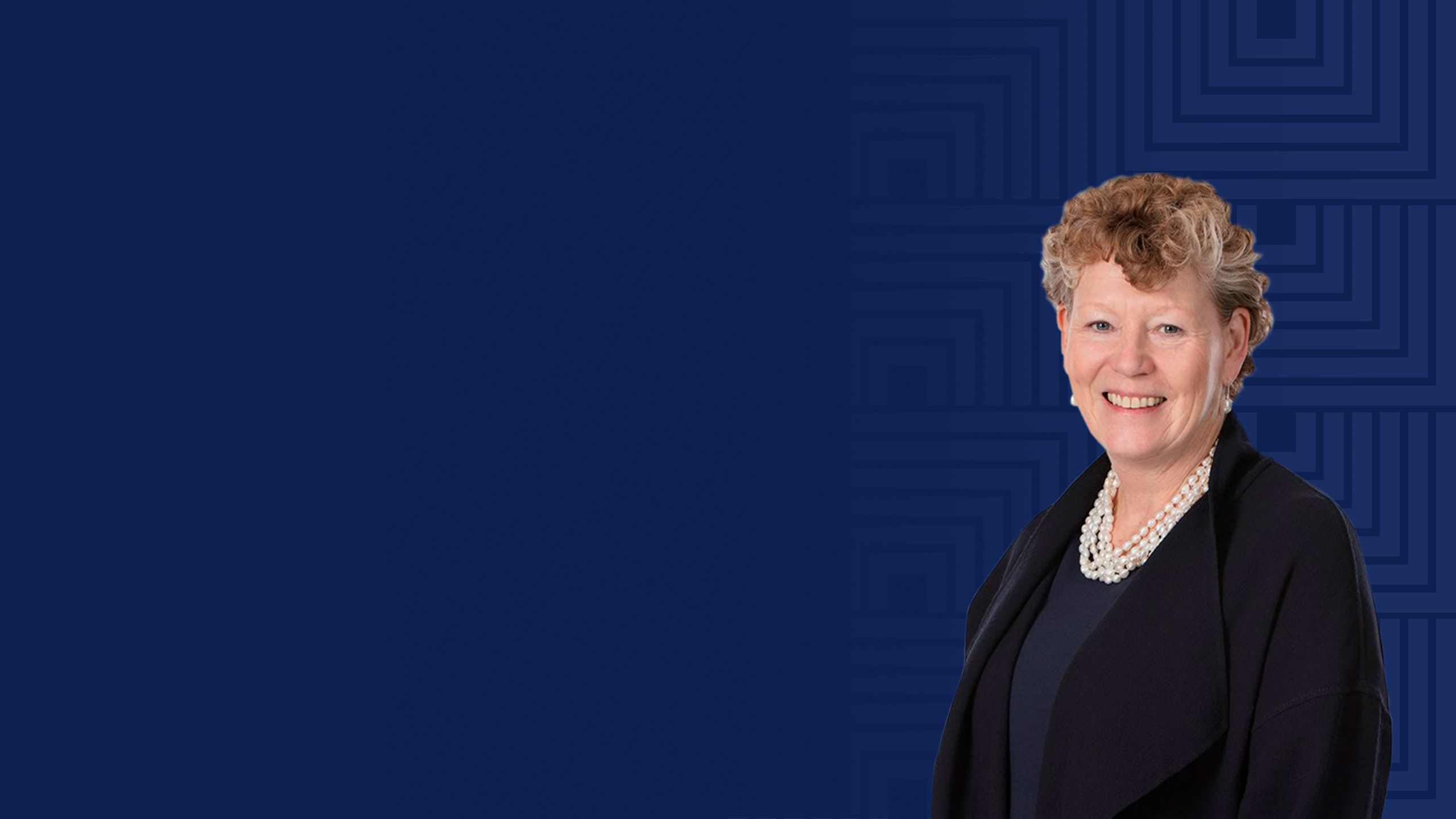 Section Three
Widening participation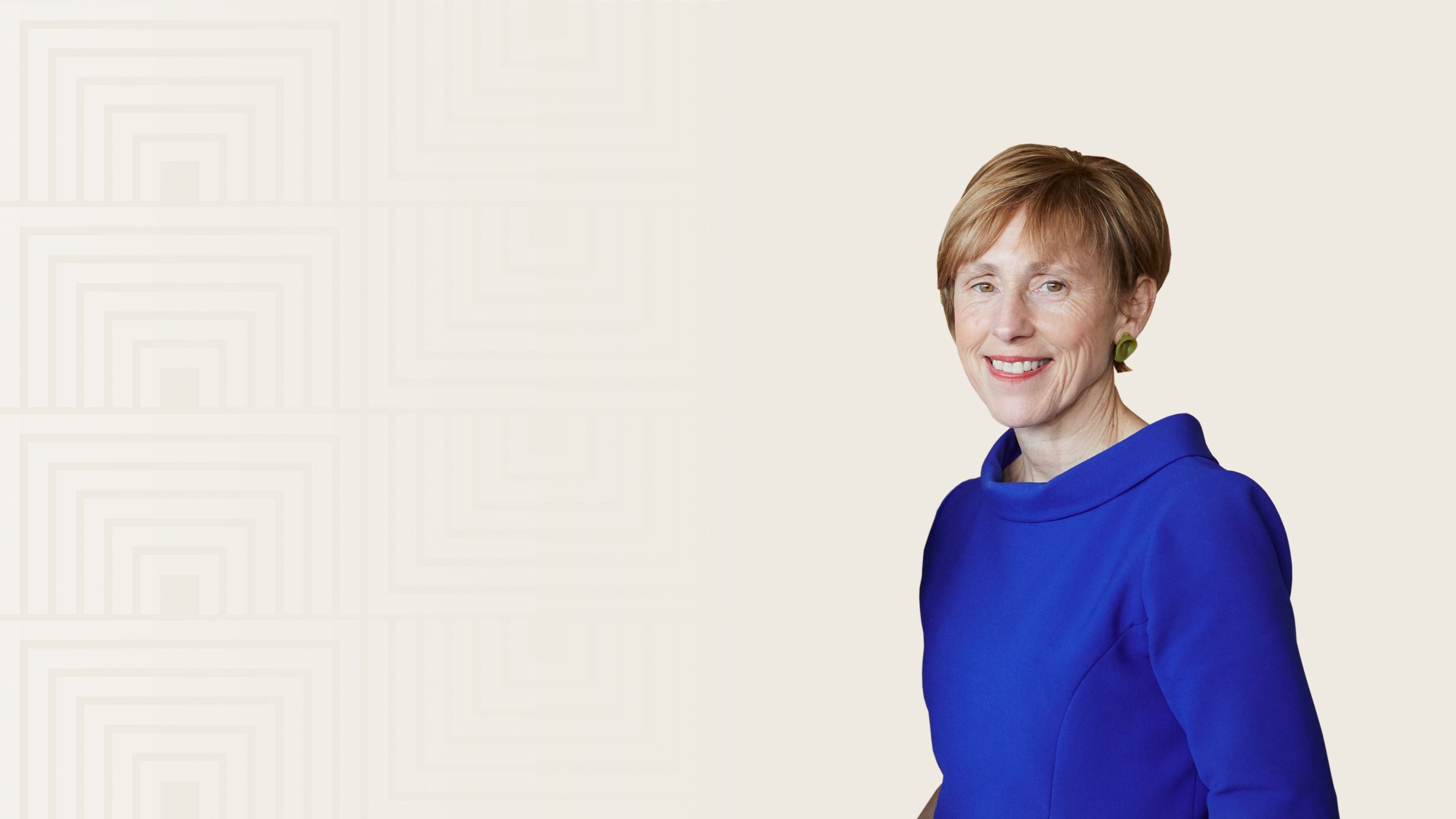 'We strive to enable all our students, both female and male, to appreciate and foster truly inclusive working environments. When they leave us, they will go on to lead and create inclusive organisations themselves.'
Kathy Harvey
, Associate Dean, MBA and Executive Degrees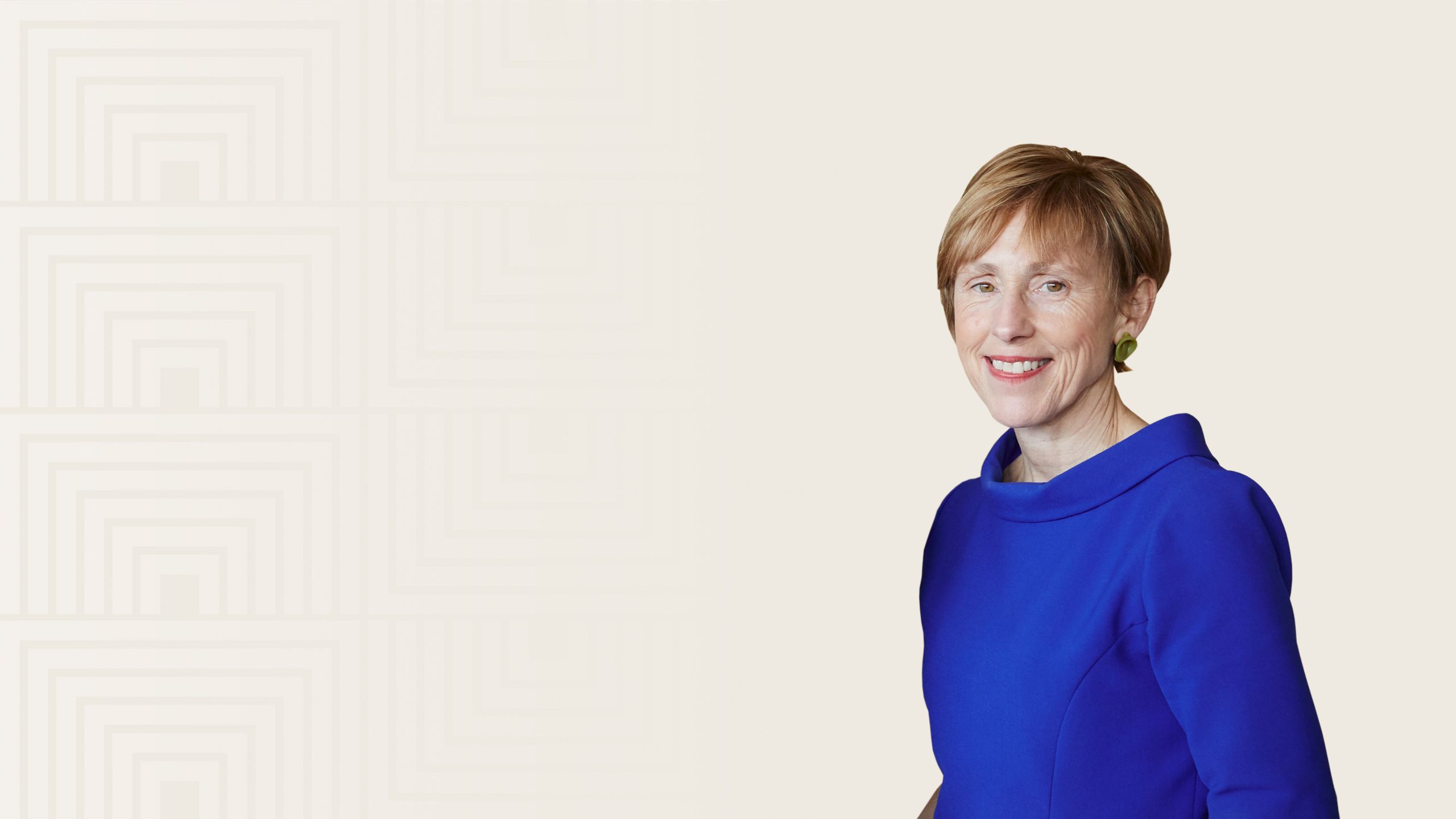 The generosity of our donors in funding a wide range of full and part scholarships has the power to transform the lives and opportunities of individual students. It enables us to select a uniquely talented and diverse student body and to progress further and faster towards gender parity, enriching the education and experience of everyone in the School. Finally, as those students graduate, they become agents for change in the world as they work in organisations and businesses or start their own companies.
The Oxford Pershing Square Scholarships
The Oxford Pershing Square Scholarships, funded by an endowment established in 2014, are aimed directly at helping students become change agents after they graduate. Up to five full scholarships are available to support outstanding students on the 1+1 MBA, covering both the Master's degree and the MBA year, and they are awarded to individuals who can demonstrate the potential and commitment to finding scalable and sustainable solutions to world-scale social challenges.
Impact of the Oxford Pershing Square Scholarships
Around 40 of our MBA students each year are supported by scholarships from the Saïd Business School Foundation, awarded based on strong career potential and academic excellence. And this year we were delighted to welcome two scholars supported by the Alumni Annual Fund.
'I have spent my career working at the intersection of business and economic development, with a specific focus on the role of ethical supply chains. I chose Oxford because of Saïd's emphasis on responsible business, the Skoll Centre's focus on social entrepreneurship and impact, and creating ways to help businesses execute ethical and responsible supply chains.'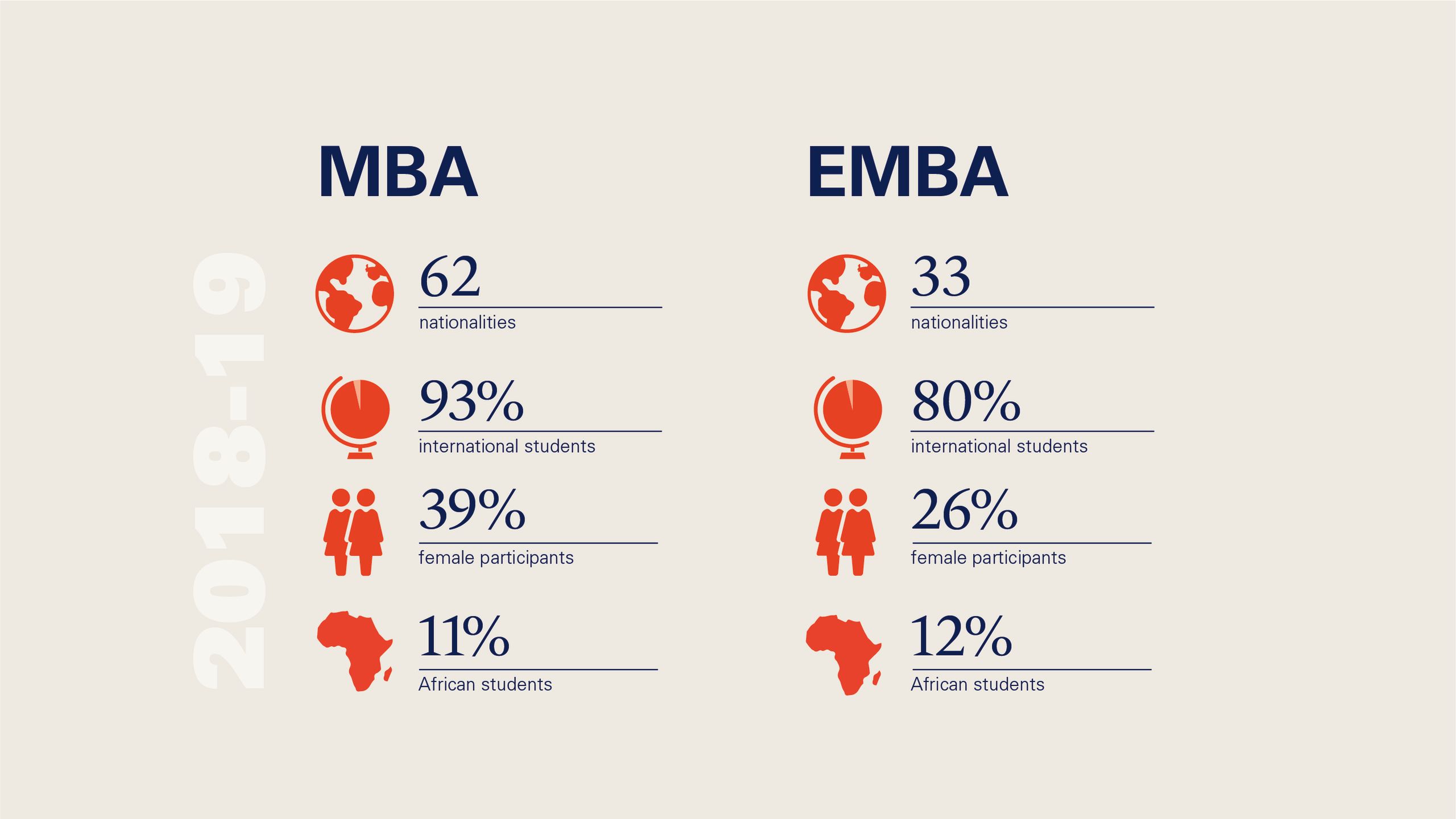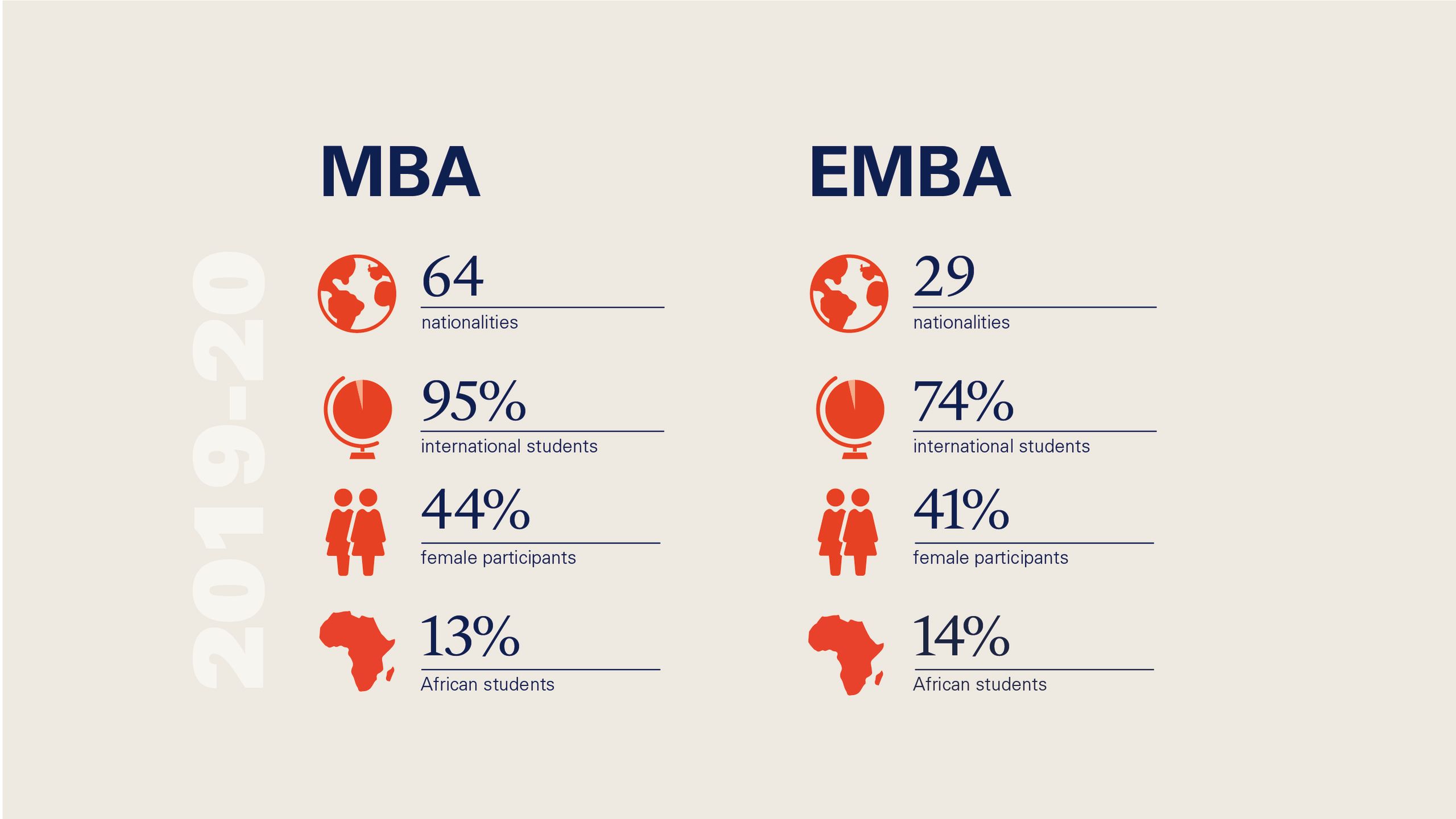 We are leading the way in supporting and recruiting students from Africa, who are notably under-represented on international programmes -- on average, only 2% of full-time MBA students in international programmes in other business schools are from Africa. At Oxford, however, more than 11% of the full-time MBA cohort in recent years have come from Africa. Our range of scholarships not only play a direct role in supporting these students, but they also signal our commitment to the continent overall and to its future prosperity and role in tackling some of the world's major problems. 
Scholarships are also an important means of encouraging and enabling more women to study for an MBA at Oxford. This was a high priority for contributors to Giving Day 2018. Thanks to their support we were able to create a new Oxford Saïd Giving Day scholarship for an exceptional female MBA candidate, which this year was awarded to Aliya Itzkowitz. 
The Oxford-Grace Lake Scholarship
Oxford Saïd alumnus Ladi Delano, CEO of Grace Lake Partners (pictured) established the Oxford-Grace Lake Scholarship in partnership with Saïd Business School's Alumni Annual Fund. It will partially fund an exceptional MBA candidate from Africa, ordinarily a resident in Nigeria, to study at Oxford. 
'I am delighted to have had the opportunity to implement much of what I have learnt in the real world. It is an honour to collaborate with Saïd Business School by providing the same opportunity to many other young Nigerians, through the Oxford-Grace Lake scholarship scheme.'
The Oxford-Adara Foundation Scholarship 
The Adara Foundation, in partnership with Oxford University's Graduate Scholarship Matched Fund, offers a full scholarship each year to an exceptional female MBA candidate from Africa. The scholarship was announced by Dean Peter Tufano and Adara Foundation CEO Yvonne Ike (pictured) during the Oxford Business Forum Africa on 8 March, International Women's Day.
'Women will play an increasingly critical role in harnessing the challenges, driving the development of the global economy and importantly, the development of Africa – they need to be better supported to do so. My hope is that the Oxford-Adara Foundation Scholarships will inspire others to consider taking similar action to support African women who have a vital role to play in the global economy, and particularly within Africa.'
Oxford-Intesa Sanpaolo MBA Scholarships
The Oxford-Intesa Sanpaolo MBA scholarships, offered in partnership with the Italian banking group Intesa Sanpaolo, are available to women on the one-year Oxford MBA programme. They cover tuition, college fees and living expenses; scholars may also be eligible for an additional allowance to help with the cost of childcare during their studies.
'Being the first woman in my family to work full-time, I greatly value independence and empowerment. The scholarship will enable me to sharpen my skills as I combine my interests … and work towards driving large-scale systemic change as a globally networked leader.'
Some donors are keen to fund scholarships in order to give experiences to others, that they themselves found rewarding. The Oxford Saïd-HEC Montréal Scholarship, launched this year, does just that. Generously funded by Jean Chagnon, an alumnus of both the University of Oxford and HEC Montréal, the scholarship offers a graduate of HEC Montréal a chance to attend a postgraduate programme at Oxford Saïd, while a partnered scholarship at HEC Montréal will enable a graduate of Oxford University to attend a postgraduate programme at HEC Montréal.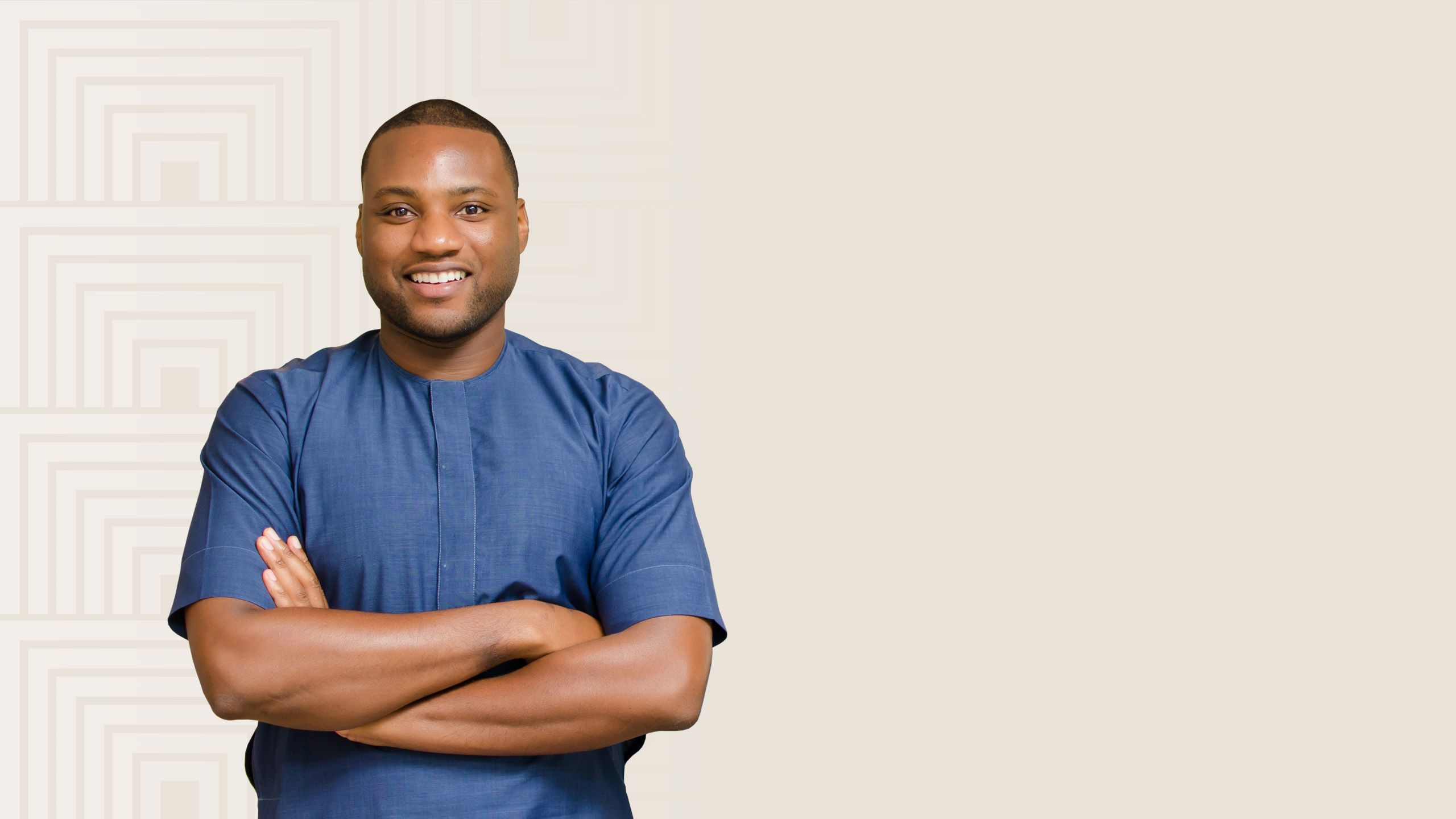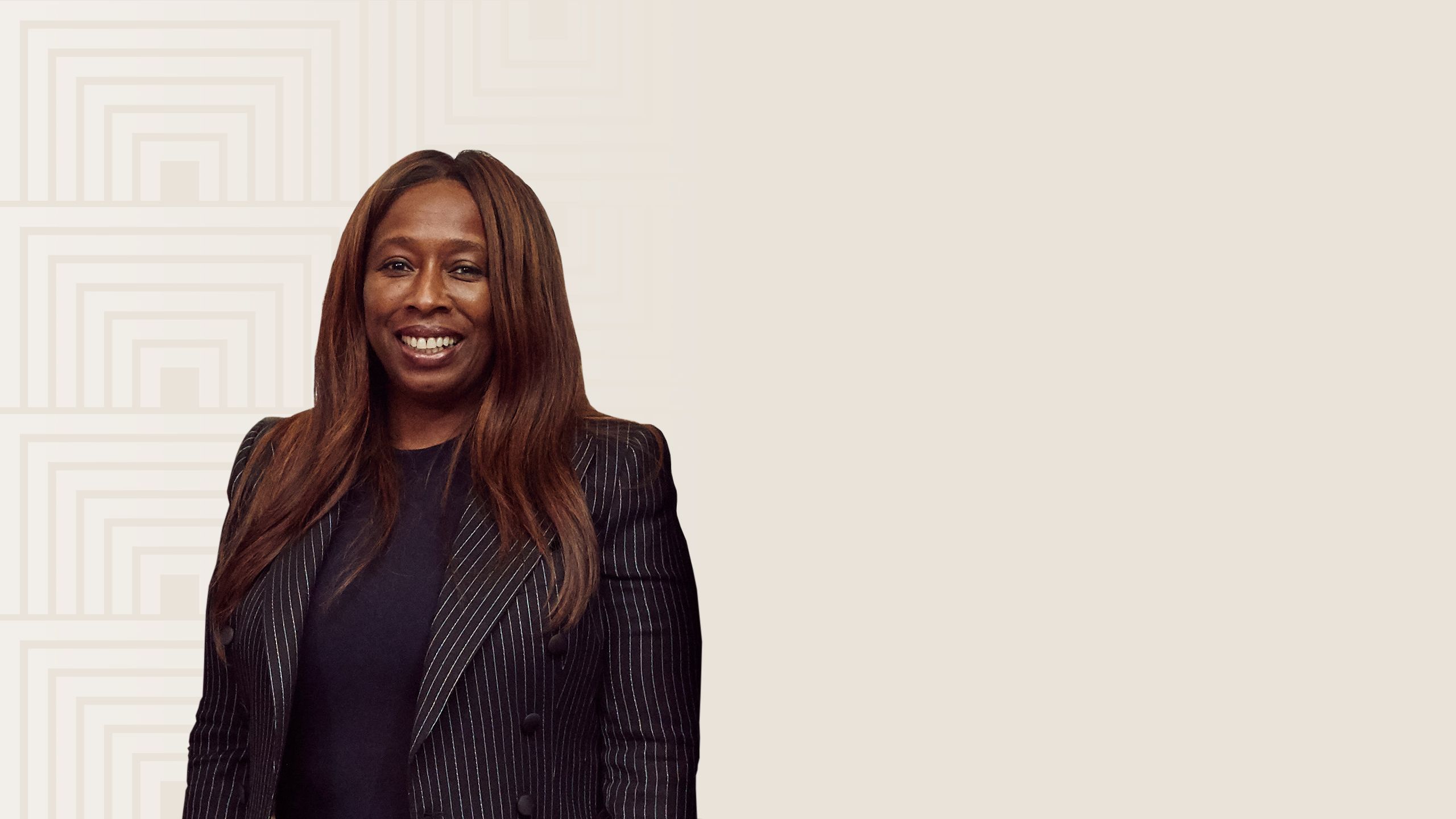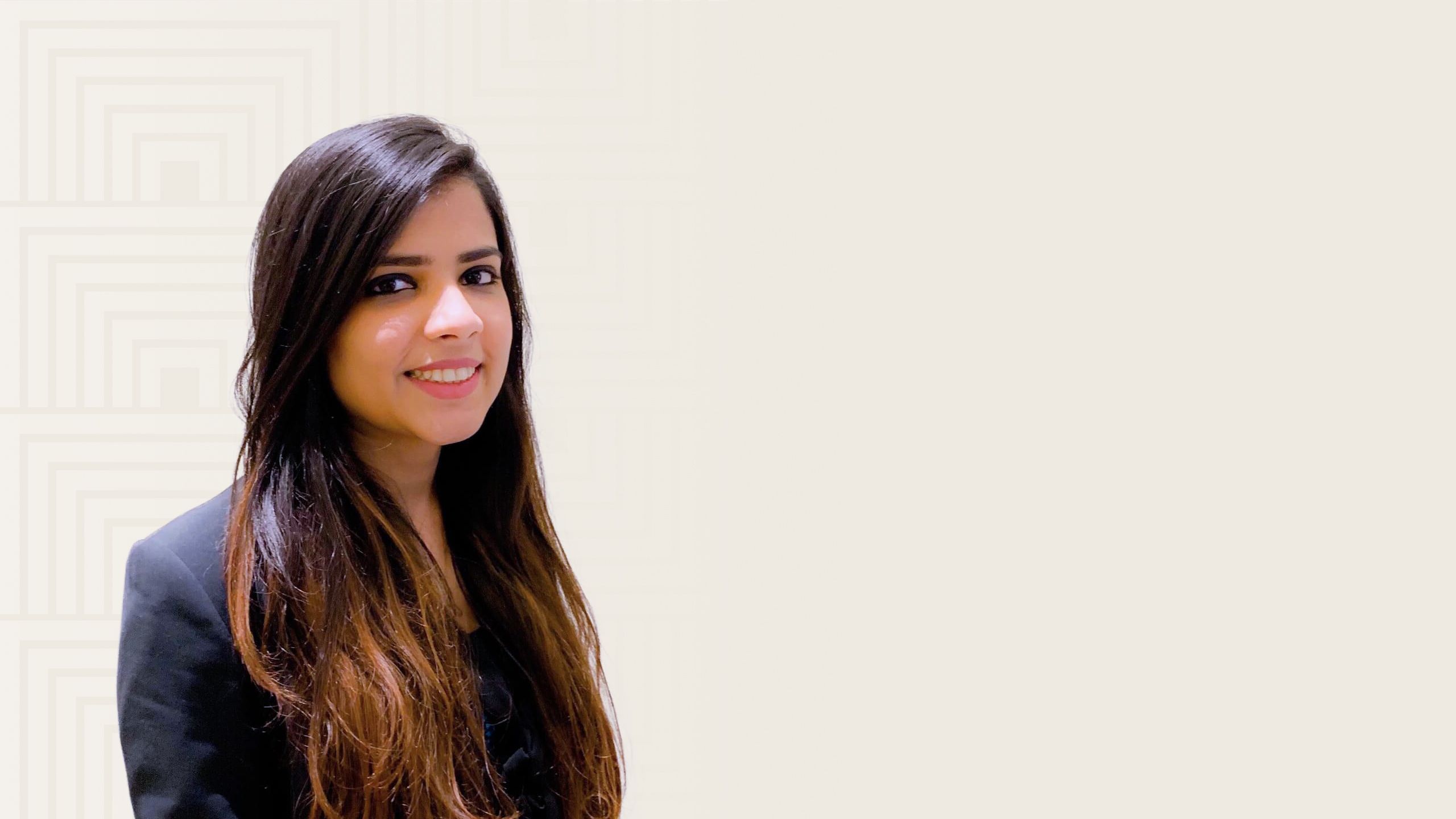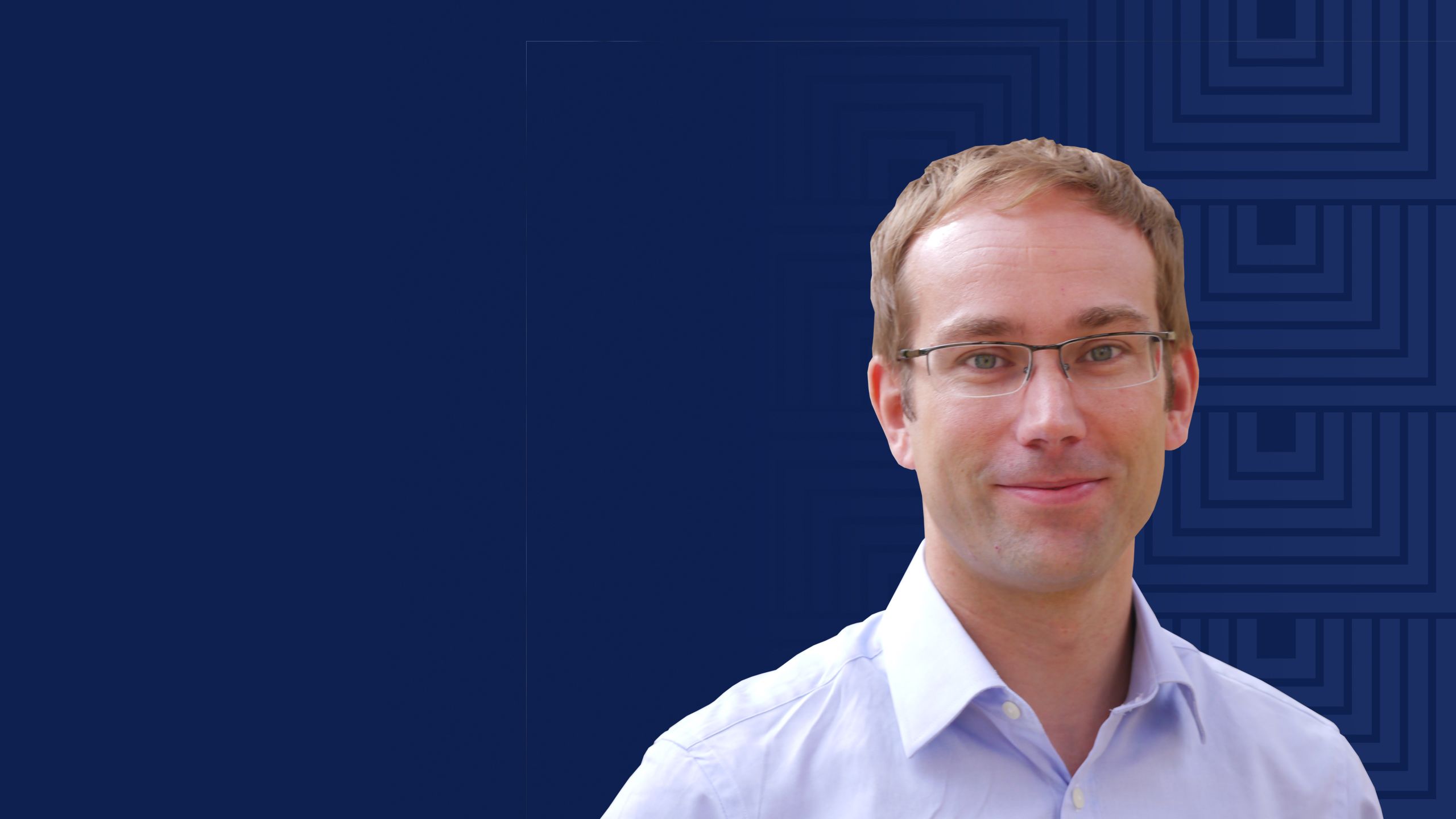 'We deal with real companies, real problems. And even though we think at an academic, theoretical level, we really want to make a difference in how the world operates.'
Michael Smets
, Professor of Management, Saïd Business School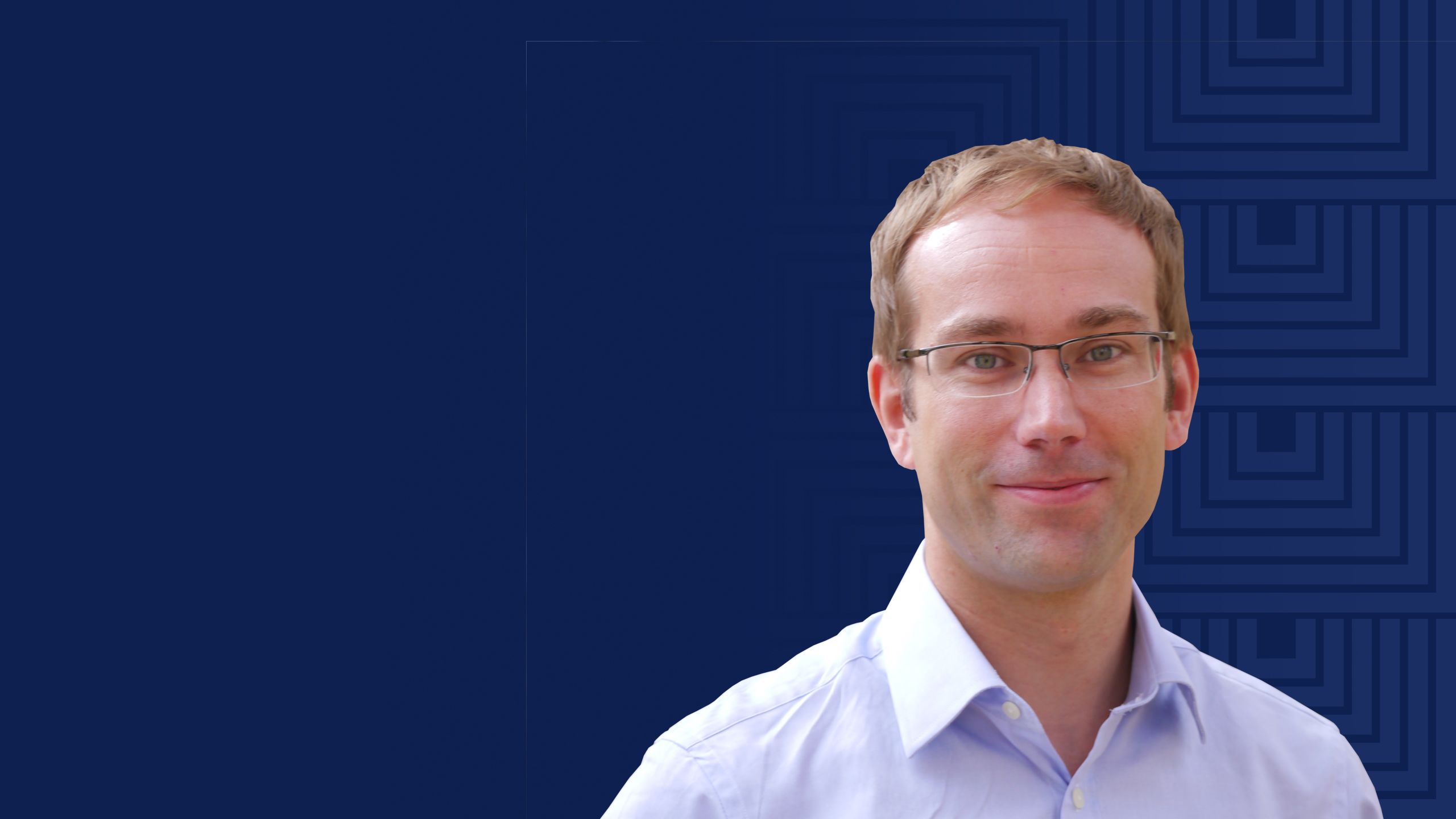 Business collaboration and support is vital to developing and using the knowledge that we will need to address the world's problems, both now and in the future. We have a range of different relationships with our business research sponsors and partners, all of which are yielding benefits, both in terms of publication in leading international journals and in organisational and policy impact. 
Funding for academic posts – such as the Research Fellows in the Oxford Centre for Corporate Reputation funded by Eni and Intesa Sanpaolo – supports innovative academic research. Barclays Bank's support for an Early Career Development Fellow position at Oxford Saïd was the basis of a number of valuable initiatives in the area of entrepreneurial funding in the UK. New academic research was conducted on financing gap issues; the UK Scale-up policy report (with the University of Cambridge) was published in 2016; and we hosted a variety of discussion forums to raise awareness of the research ideas.
Mutuality in Business is a collaborative research programme with Mars, Inc, exploring mutuality as a new principle for organising business.  A range of parallel workstreams have taken a multidimensional approach to understanding mutuality, resulting in the development of a new management framework, The Economics of Mutuality, which has been further refined into a set of tools and metrics designed to help leaders 'Put purpose into practice'. All the knowledge created by the Economics of Mutuality project is now being made freely accessible through the creation of a new foundation.
Three other major research initiatives are collaborating with multiple industry partners. The Oxford Initiative on AI×SDGs was launched in September 2019. Supported by Facebook, Google, and Microsoft, this research programme will explore how Artificial Intelligence (AI) has been used to support and advance the United Nations Sustainable Development Goals (SDGs).
The Oxford Future of Marketing Initiative (FOMI) brings together Oxford Saïd academics with partners representing brands, agencies, and technology companies – the major players who are shaping (and being shaped by) the future of marketing. Important developments in 2018/2019 included the announcement of Mobile Marketing Association (MMA) and Twitter as new research partners; the agreement that FOMI will use Teradata Vantage, the hybrid cloud data analytics software platform, for research; and the creation of a new postdoctoral research fellowship in the FOMI team, funded by Teradata.
FOMI partners:
Allianz Insurance plc
Facebook
General Assembly
Institute for Real Growth
Kantar
L'Oréal
Mobile Marketing Association (MMA)
Teradata
Twitter
'We love the FOMI spirit and culture. We share a passion to help companies grow. We thrive on new ideas. When we learn from each other, we multiply our value. We were excited about the FOMI vision when we joined. It only gets more extraordinary. FOMI keeps us grounded in relevant research today and with an eye on the future.' 
We hosted Kantar's exhibition of 100 years of advertising to women during our International Women's Day celebrations in March 2019. 
Hari Blanch-Bennett, Kantar; Amy Cashman, Kantar; and Philippa Snare, Facebook (pictured, Left to Right), also participated in a panel discussion on the social and psychological impacts of marketing and its attendant responsibilities.
The Oxford Future of Real Estate Initiative (FORE) is investigating the effects of technology and innovation on this vast, important, and yet under-researched sector. In 2019 Arcadis UK, Grosvenor and The Crown Estate joined existing partners Bryan Cave Leighton Paisner, CBRE, EY, Nuveen Real Estate, Redevco, and UBS.
A key event for the initiative during the year was the Oxford Housing Sprint
(pictured
), in which 56 practitioners, academics, and disruptors used a modified Design Sprint approach to think creatively about solutions to the UK's national housing emergency.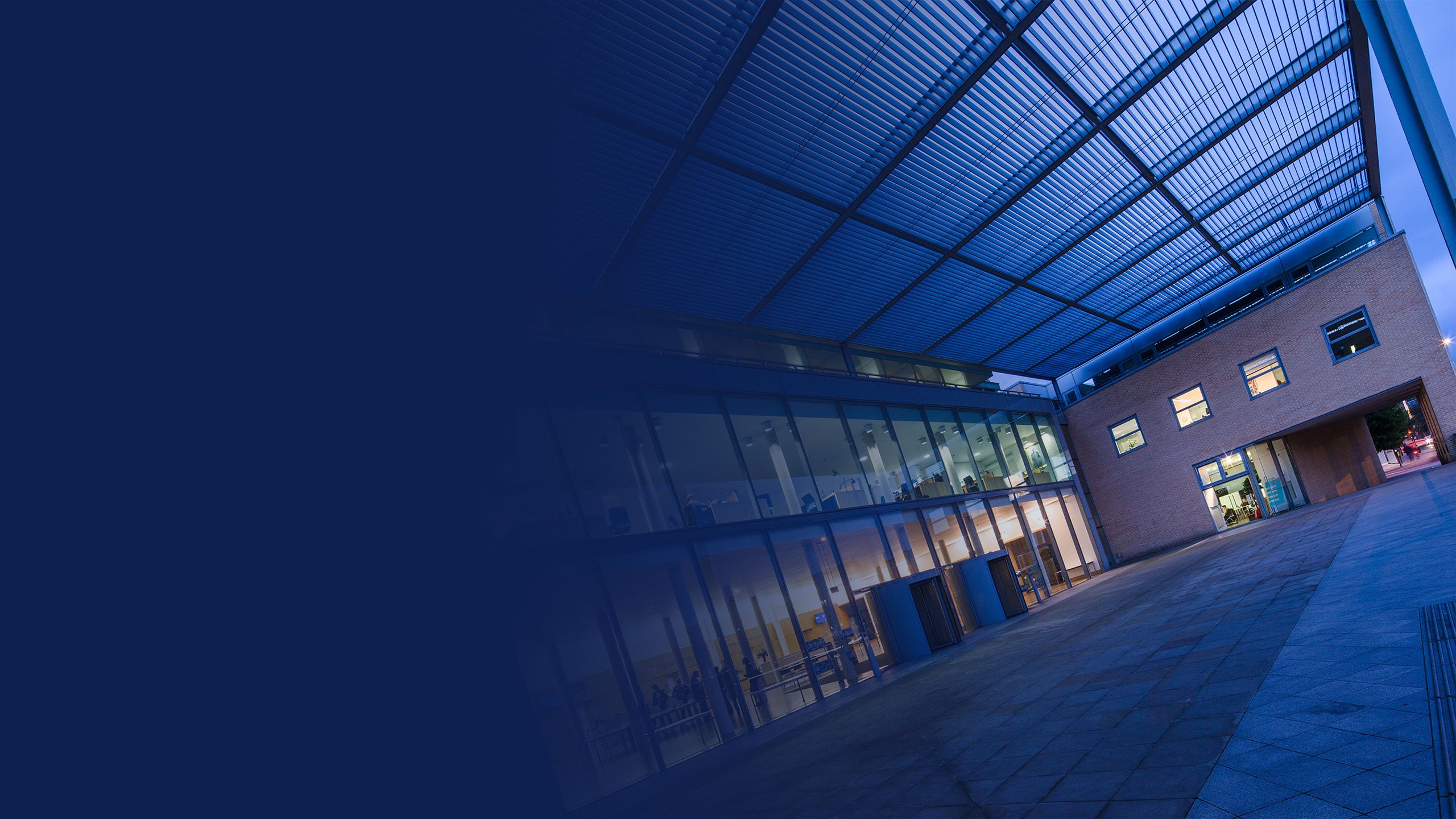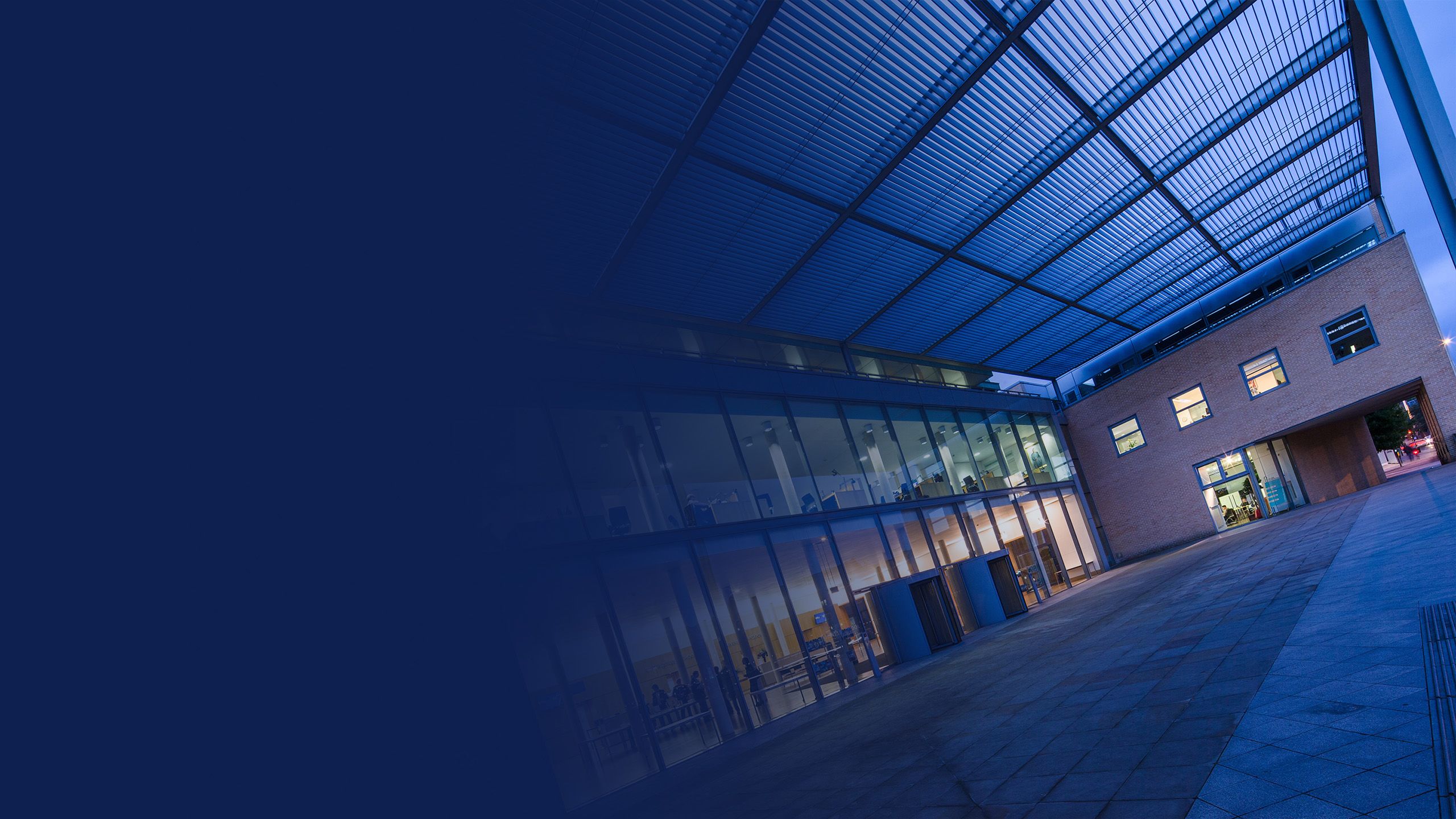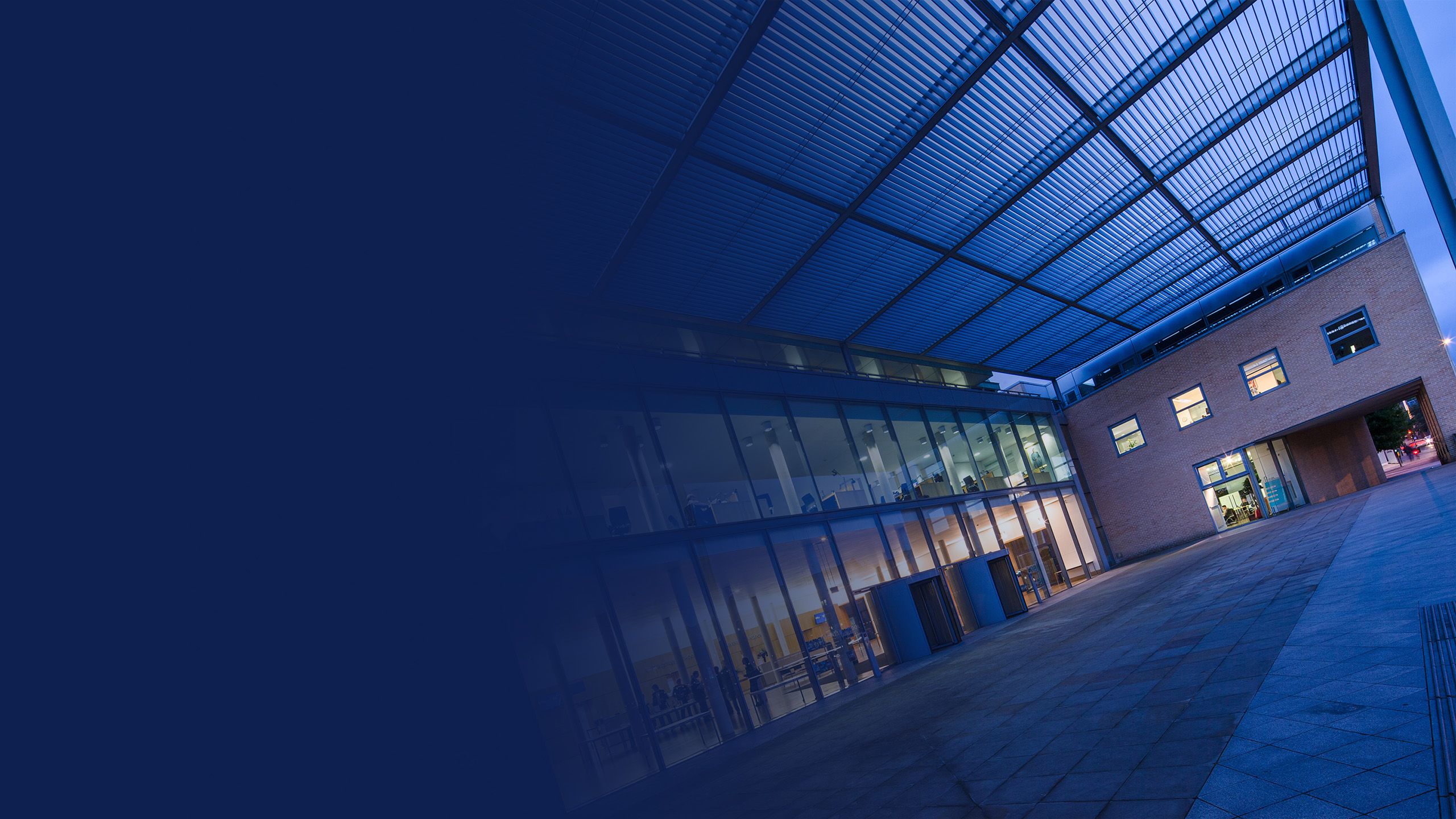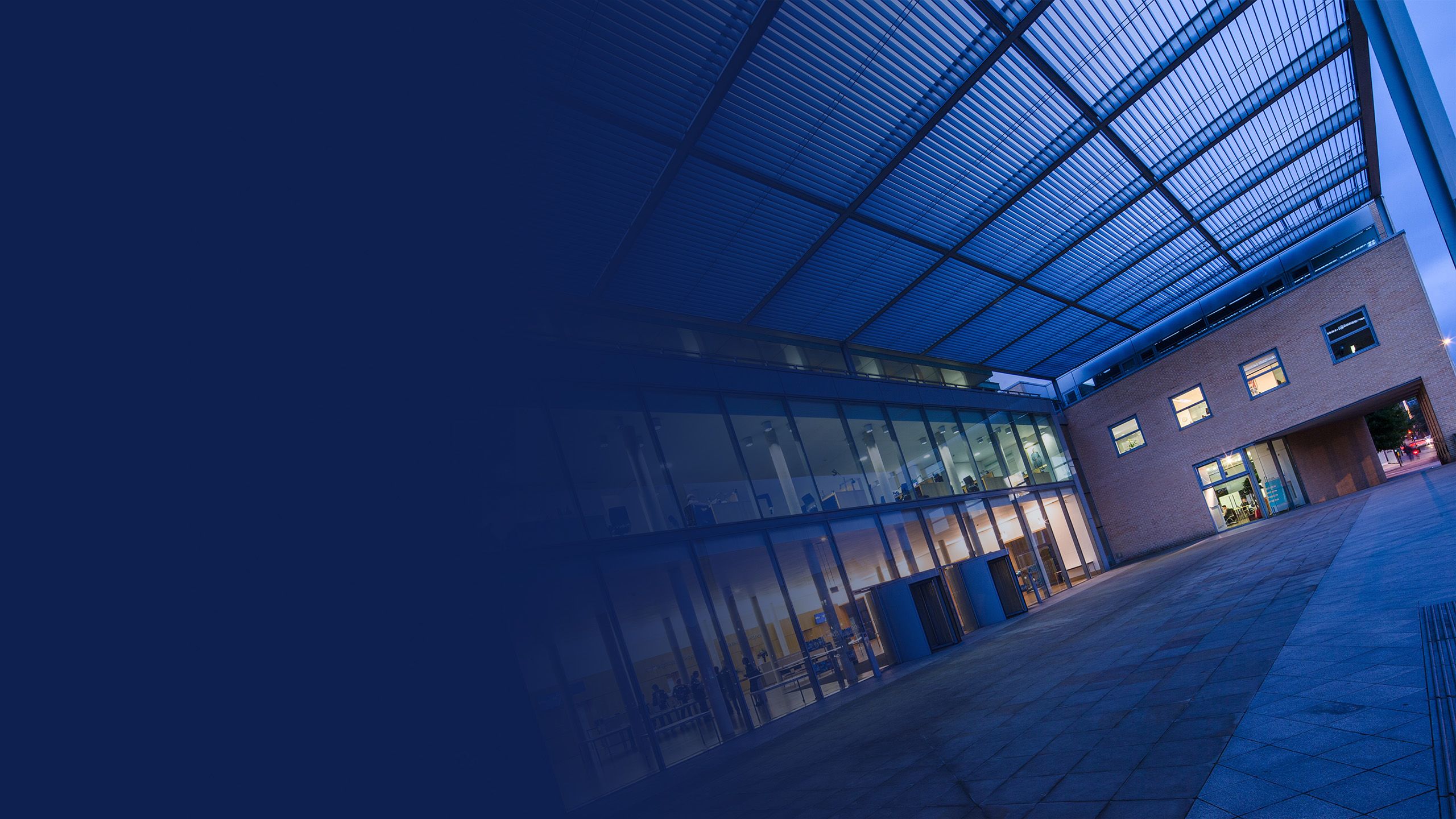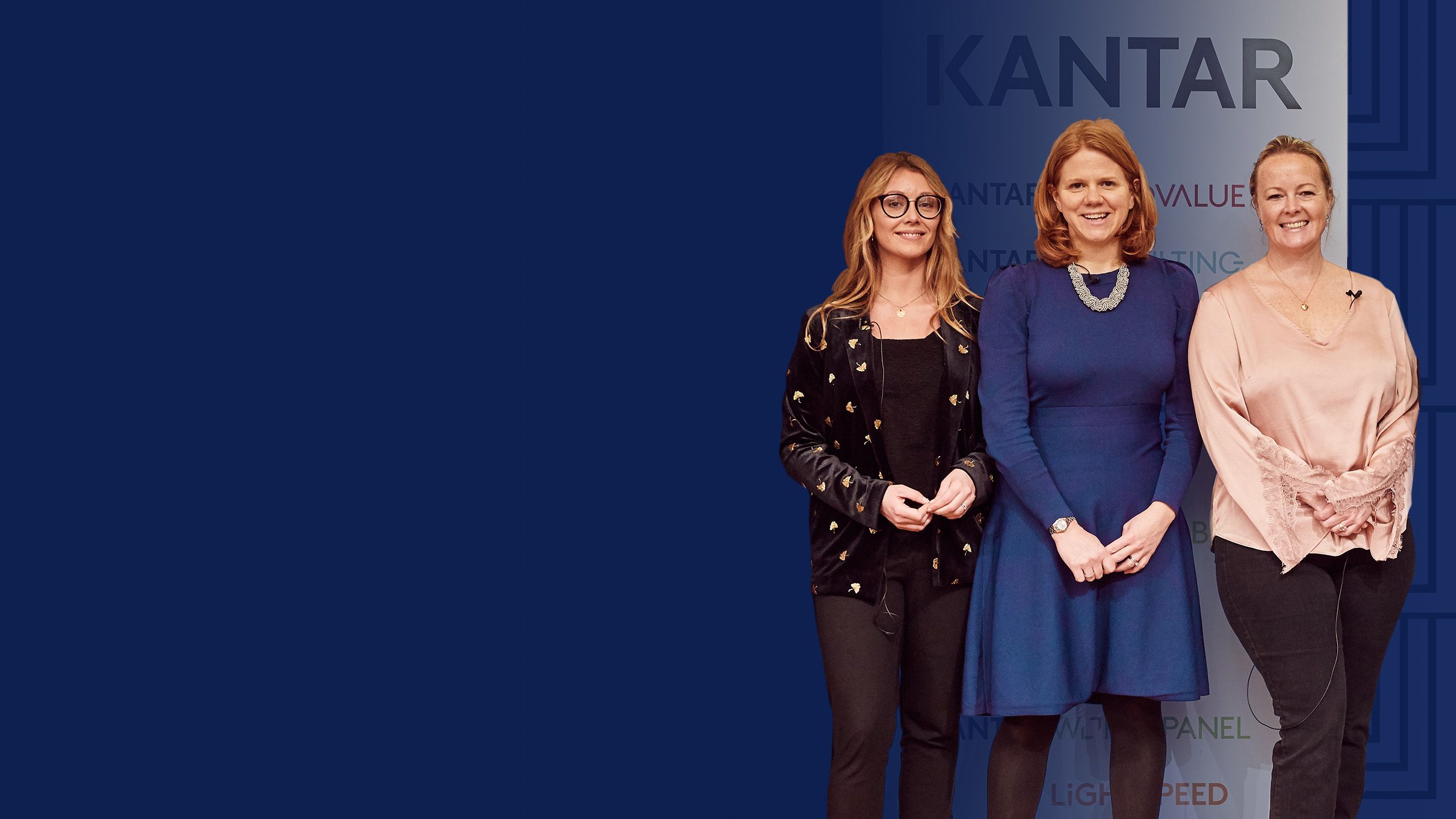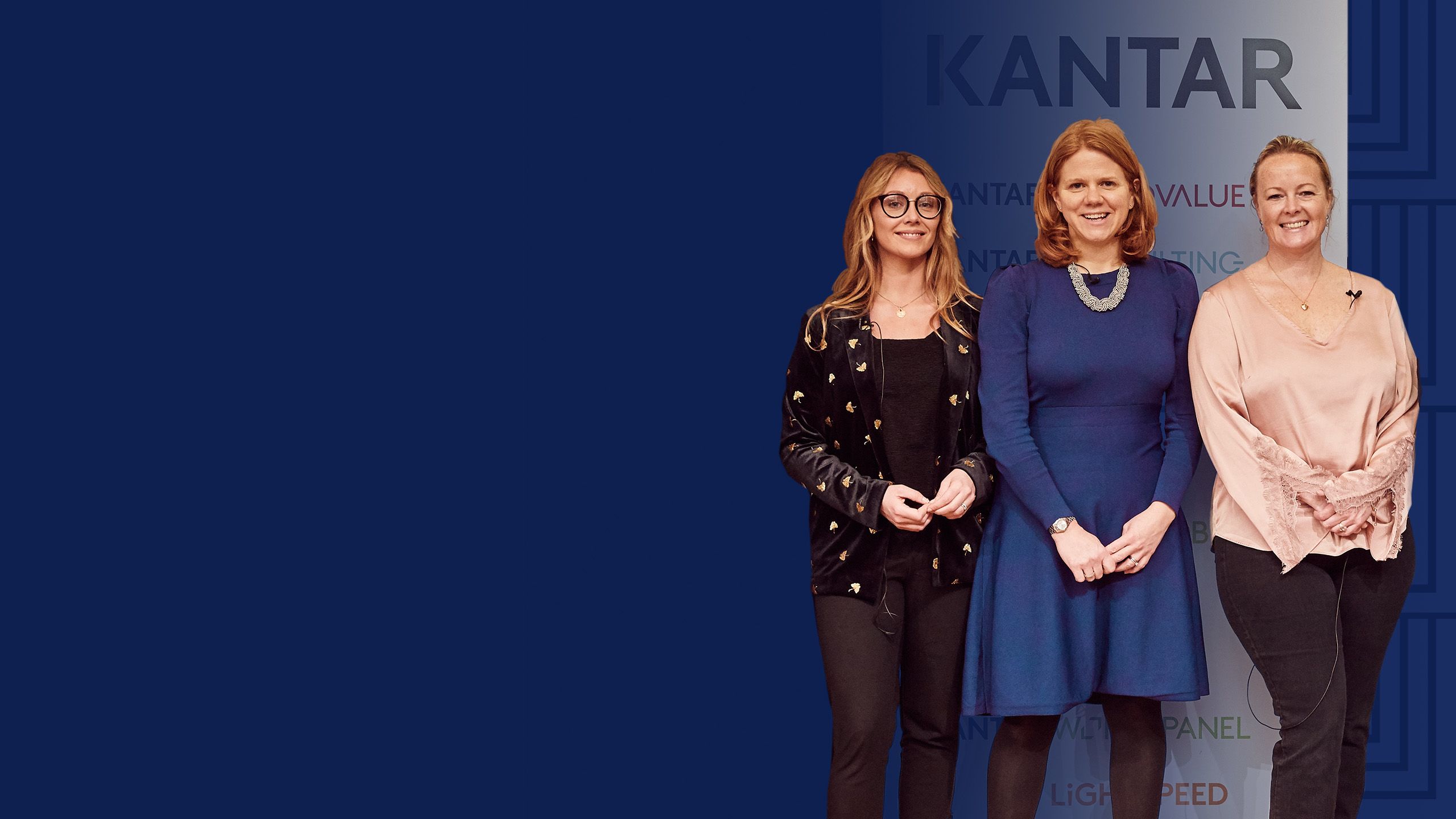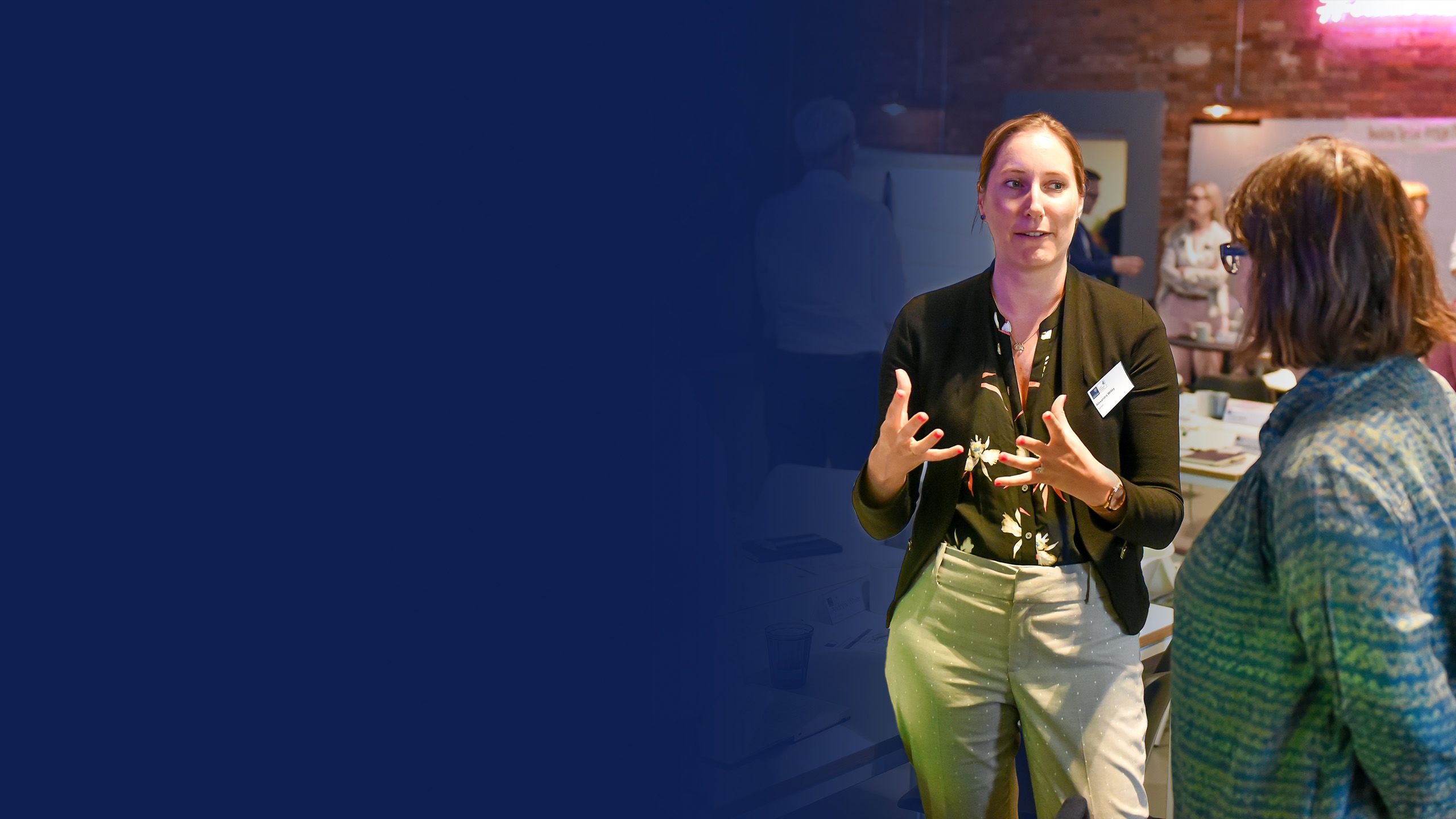 Section Five
Entrepreneurship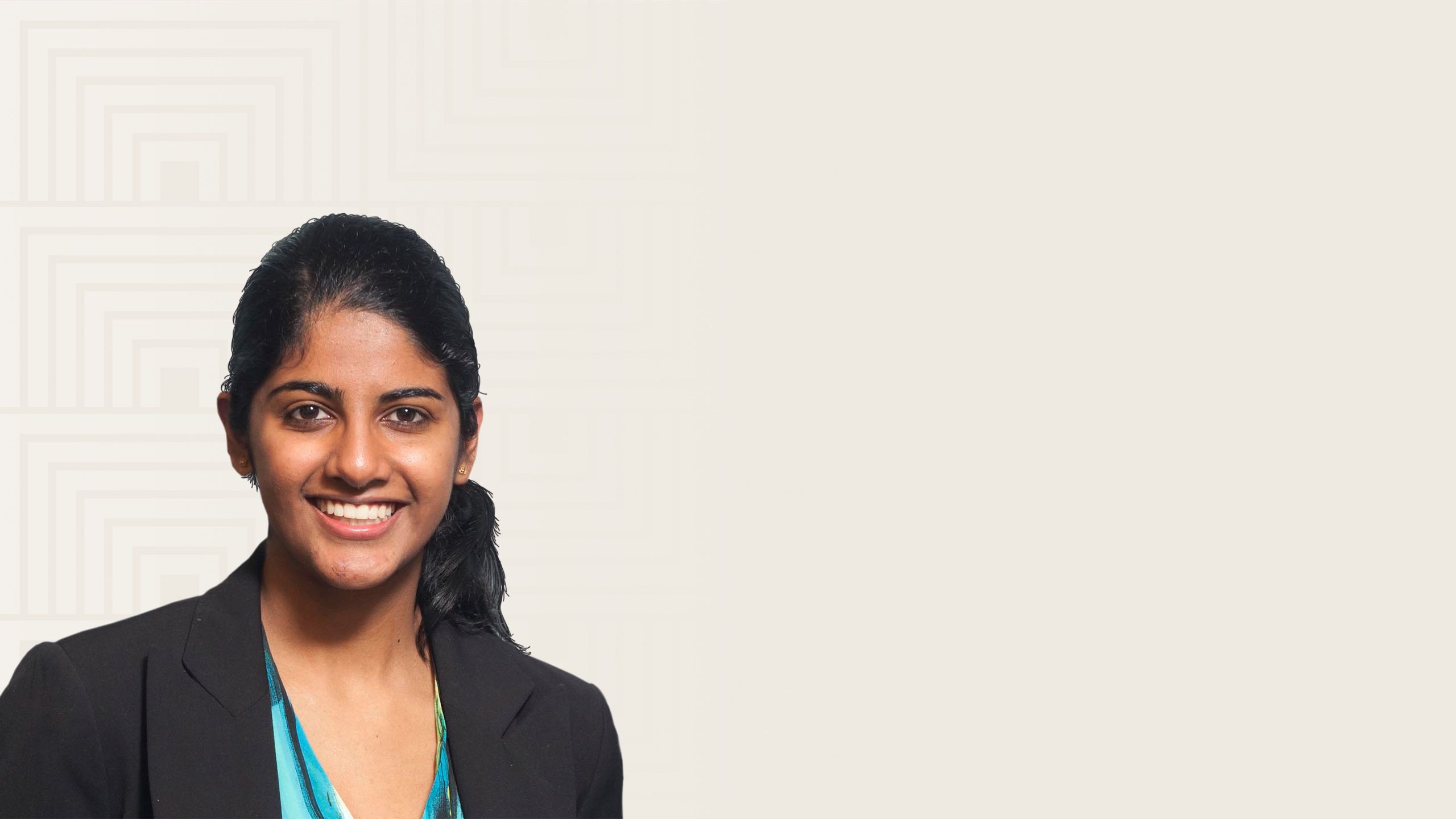 'The work I do is in supporting individuals, teams or organisations to create solutions to social environmental issues whilst also developing themselves – cultivating empathy, self-confidence and overcoming limiting beliefs or paradigms … I am proud that I had the courage to leave a traditional career path, follow my heart, and take a huge leap out of my comfort zone.'
Shruthi Vijayakumar
Oxford MBA alumna, WEF Global Shaper, Skoll World Forum Fellow, and 2019 winner of the Young Achiever of the Year award at the annual Asian Women of Achievement Awards in London.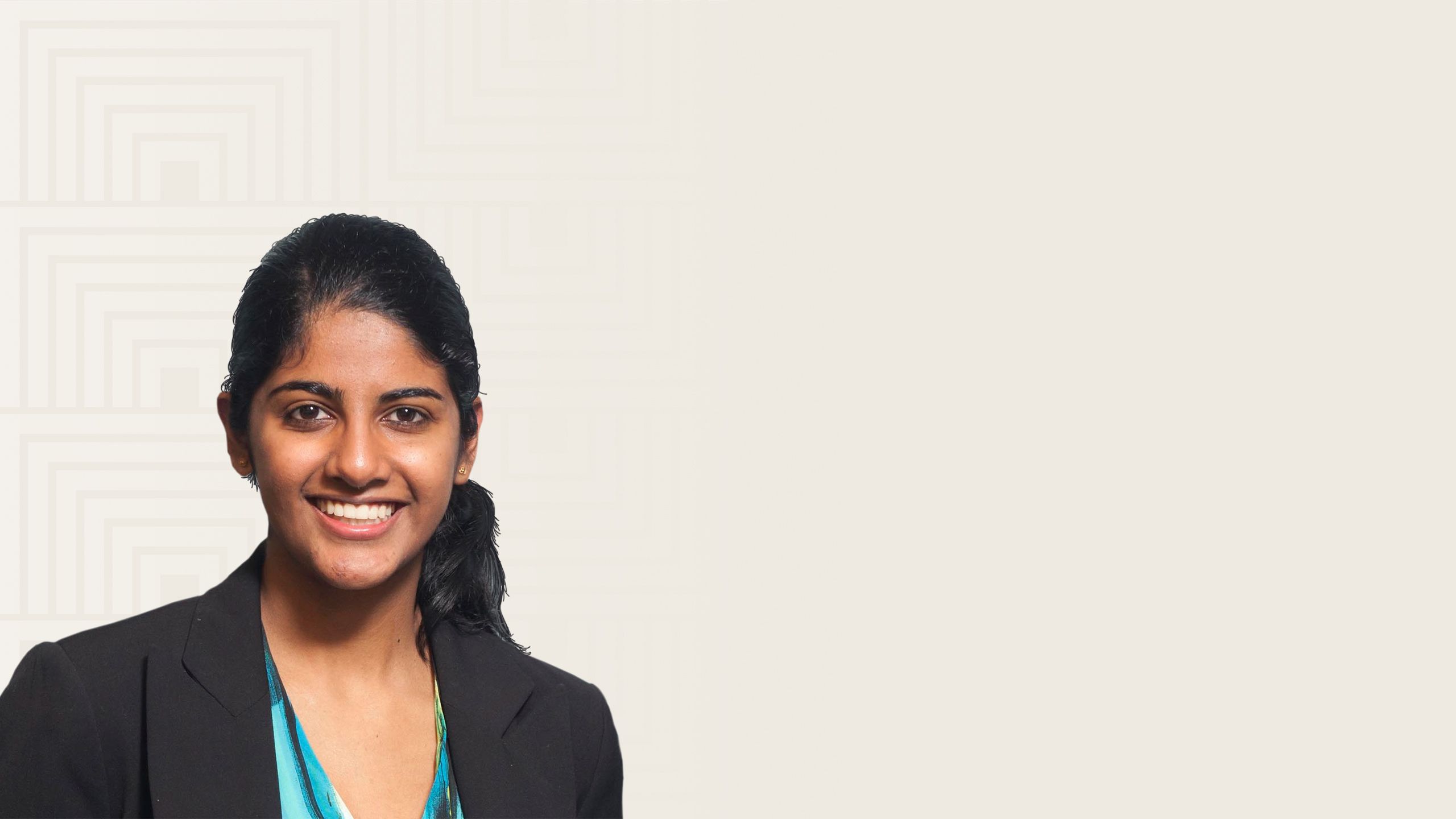 From fintech to energy, healthcare to education, Oxford Saïd students and alumni are creating new ventures and putting innovative ideas into action across the globe.
Inspiring and supporting these activities is a wide and continually expanding network of programmes, events, and people clustering around our three entrepreneurship hubs: the Entrepreneurship Centre, The Foundry, and the Skoll Centre for Social Entrepreneurship.
An important new development for the Entrepreneurship Centre this year has been the start of our partnership with the Toronto-based Creative Destruction Lab (CDL), a start-up programme for early-stage, science and technology-based companies that have the potential to scale massively. In 2019 we launched CDL-Oxford, the first CDL site in Europe. It will bring together 25 start-ups in the area of artificial intelligence and machine learning, together with a group of academics, exited entrepreneurs, angel investors, and venture capitalists, to sharpen objectives, prioritise time and resources, and raise capital.
CDL Oxford founding partners:
Peter Davies, Senior Partner, Lansdowne Partners
Mark Evans, Partner, LP, Kindred Capital, and former Partner, Goldman Sachs
Kavelman-Fonn Foundation
Robin Klein, Founding Partner, Senderwood, LocalGlobe
John McCall MacBain, Second Century Founder of the Rhodes Trust, and Founder of Trader Classified Media
Patrick Pichette, General Partner, Inovia Capital, Chairman, Oxford Sciences Innovation, and former CFO, Google
Kjell Skappel, Founder, Stavanger Venture AS
Niklas Zennström, Founding Partner, Atomico and Co-Founder, Skype
The Goldman Sachs Foundation made a major grant to extend the 10,000 Small Businesses UK programme for another year. 10KSB-UK is a fully funded education programme for small businesses that helps them to unlock their economic and job creation potential. After graduating, 94% of participants say they are more confident at managing growth and 97% feel more confident as business leaders.
The Oxford Foundry, the University-wide entrepreneurship centre opened in 2017 thanks to founding donors Reid Hoffman CBE and Mohamed Amersi, it has completed its second year of operations with 3000 members drawn from all divisions, colleges, and permanent private halls. Its own impact report states that, so far, 19 high-growth ventures have been supported through its accelerator programme, OXFO L.E.V8; more than 70 jobs have been created; and £8 million has been raised in venture funding. A particularly notable statistic is the number of ventures who have women on their founding teams – at 46%, the Foundry is moving the dial on women in entrepreneurship. The Foundry also developed All-innovate, the first inter-college ideas competition, supported by Santander Universities. 
Read the Foundry's impact report
'Government, business and civil society all have roles to play in building a safer, more inclusive and prosperous world. But Universities have an equally important role, in connecting and empowering their talented students and academics to approach challenges with an entrepreneurial mind-set, to build viable commercial ventures, and positively shape our societies. The Oxford Foundry's impact is global, and we are so proud to support it!'
L.E.V8 is catalyst for digital health company's growth
After joining the second cohort (2018–2019) of The Foundry's L.E.V8 Accelerator programme, Nye Health has secured funding of more than £1.5m and grown its team from three to 15. The company, which connects patients to healthcare professionals, their peers and service providers through a mobile platform, has already developed partnerships covering over 600,000 NHS patients and built the capabilities to provide medical records to over 40 million patients. Co-founder Imran Mahmud said that the programme 'has boosted our ability to raise investment, and it has contributed in deeply meaningful ways to the development of our team, our model, and our product.'
The Skoll Centre for Social Entrepreneurship continued its extensive programme of support for research and teaching in the area of social entrepreneurship, helping people to combine opportunity, innovation, and resourcefulness to address critical social and environmental challenges. The Skoll Scholarships are now in their sixteenth year, with members of the new cohort coming from Australia, Bangladesh, Costa Rica, Kenya, and the US, and working to tackle issues from economic opportunity to environmental sustainability.
Delegates at the Skoll World Forum 2019, hosted at Saïd Business School, discuss the role that business schools play in social entrepreneurship.
The Map the System competition, with support from the Amersi Foundation, connects people and institutions around the globe and challenges them to think differently about social and environmental change, creating systems maps to understand and navigate complexity.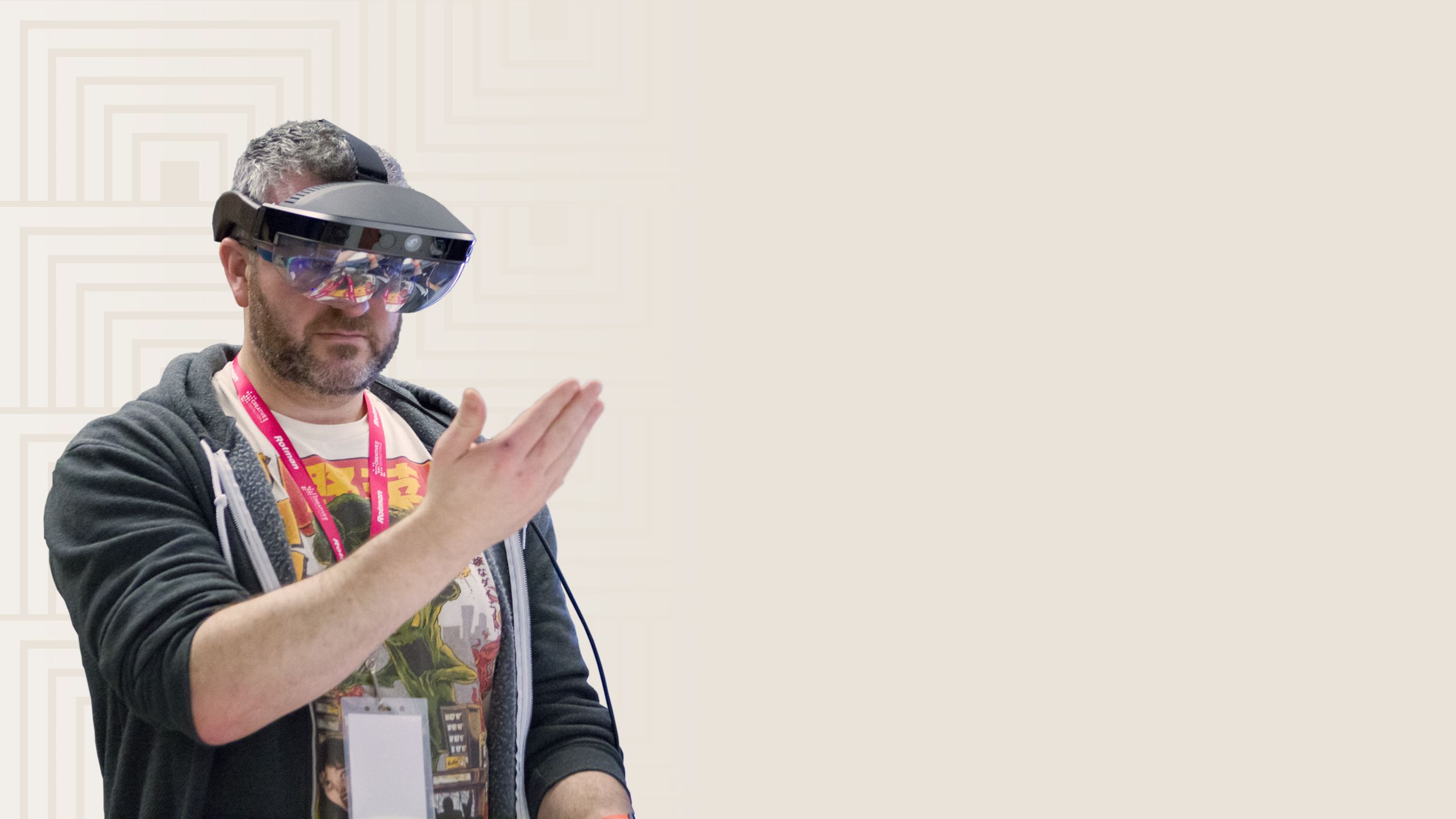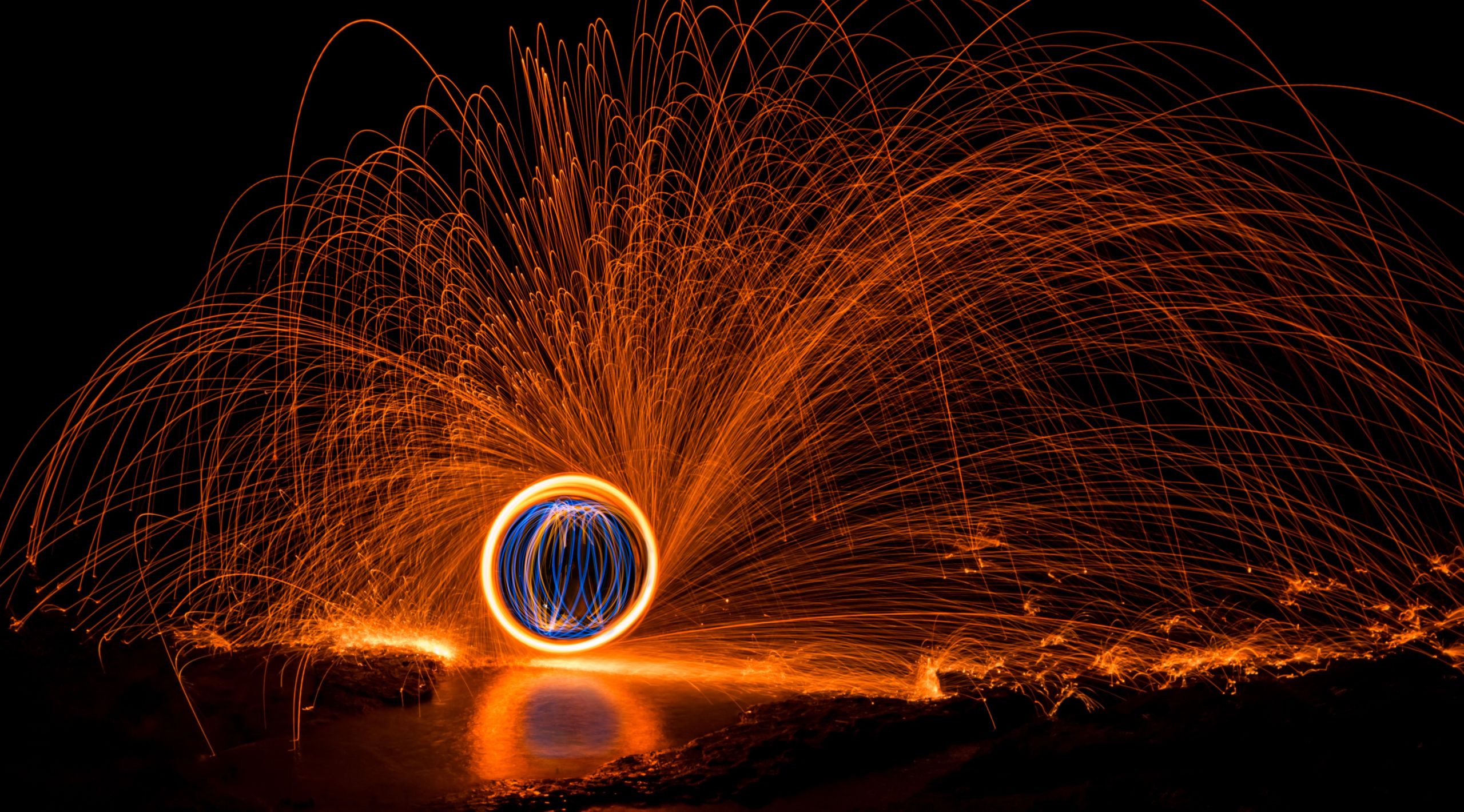 Thank you
Every contribution, small or large, helps Saïd Business School further its purpose to develop the leaders, knowledge and new thinking that business needs to address world-scale challenges and create a better future for all.